Leeds United boss Jesse Marsch felt his side defended well against a "very direct" Newcastle United.
The Whites came to St James' Park and frustrated their hosts with Eddie Howe's men unable to find a breakthrough to earn what would have been a seventh successive win.
Marsch believes the Magpies adapted their style of play in the second half in an attempt to finally breach his defence and praised his players for standing firm.
"I think the point is valuable but even more valuable is the clean sheet for us," the American said. "They've been, since I've been here, not so easy to come by.
"We felt going into the World Cup break and coming out of the pause that we had that we gave goals away too cheaply and we really wanted to try to do better with that. We talked about both the tactics of what that would mean and then also the mentality to do whatever it takes to defend your goal.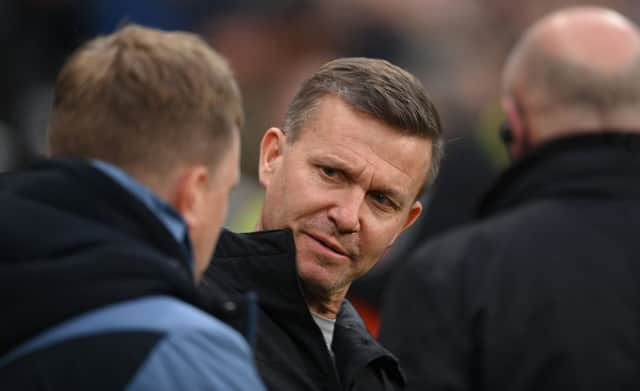 "First half for me, I think we played very, very well. We were in the game we were managing to find a few chances. Then second half, they (Newcastle) decided to play very direct to then try to pick up some set pieces and put balls in our box.
"It becomes about momentum and energy and then bending but not breaking. And, in general, I thought we did that really well."
Newcastle were left to rue several missed opportunities, with Chris Wood and Sean Longstaff - on two occasions - overseeing the best chances.
Marsch added: "They (Newcastle) were able to push, we were a little bit tired. They played very direct, they get a lot of set pieces, the crowd comes into the match. I mean, the very first one with Almiron, it's 20 seconds into the half and I think it puts a little bit more pressure, they throw everybody in the box.
"They did that even in the first half from balls behind midfield. They just decided we're going in the box. So it's a way to put pressure on the opponent, but we managed it fairly well.