Eddie Howe is understood to be pushing for Bournemouth technical director Richard Hughes to be added to his Newcastle United recruitment team.
The 43-year-old former Cherries boss is expected to be announced as Steve Bruce's replacement with the Magpies today, with Howe signing an initial two-and-a-half year deal at St James' Park.
And while reports elsewhere have already stated Howe's want to add Stephen Purches and Simon Weatherstone to his coaching ranks, NewcastleWorld also understands Hughes, who is still on the books at the Vitality Stadium, is someone the new boss is keen to get signed up, too.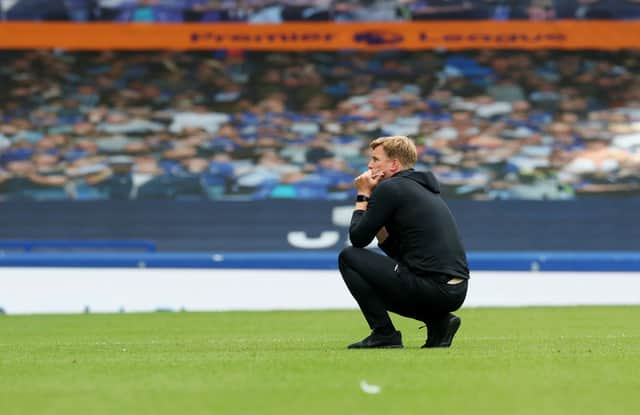 Who is Richard Hughes?
Hughes is the current Bournemouth technical director, and has a long previous working relationship with Howe, having helped construct the team that made its way to the Premier League and remained their.
He is a former Scotland international midfielder, who started his playing career with Atalanta in Serie A, before ending up at Arsenal's academy.
Glasgow-born Hughes made his name at Portsmouth, where he picked up an FA Cup winners' medal under Harry Redknapp, but also played Bournemouth (twice) and Grimsby Town.
Hughes is said to be an AC Milan fan having grown up in Italy.
What role could Hughes take up?
Well, it's not yet known.
Hughes has been one of the key components of Bournemouth's recruitment stretching back to their lower league days under Howe - and it's likely he'd come to Newcastle to carry out similar tasks. However, is the role of technical director or director of football too high profile a role? Only time will tell.
What has Howe said about Hughes?
Howe's farewell message at Bournemouth made particular reference to Hughes, and his contributions since 2014.
It read: "To Richard Hughes, first team technical director, thank you for everything you've done for me and the club under my management
"I will be forever grateful for your tireless work ethic, loyalty and friendship over the years."
And Hughes about Howe?
In 2019, Hughes stated: "Eddie has a high-pressure job that takes up so much of his time, managing a Premier League team, so you need the right people in the right places to minimise the amount of time dedicated to doing the other important parts of the job, recruitment in this case.
"I'm hopefully loading his gun to fire as many good bullets as possible, that's what I see my main job as. Then I act as the liaison when he makes his mind up, working alongside chief executive Neill Blake in delivering that. There are other layers to it of course and it becomes all consuming and 24/7 if you allow it to."