A Newcastle fan was so confident in the Magpies chances in the Carabao Cup that he booked his hotel for the final in early June last year.
Dan Goodall, 36, from Westerhope, thought the League Cup would be the Toon's best chance at some silverwear due to the break for the World Cup and its overlap with the Champions League.
So the recruitment manager chanced it, much to the amusement of his friends.
He said: "Obviously I was getting a bit of grief about it because it was very early, but then on the 26th of June, the day we signed Sven Botman, I cancelled the hotel and rebooked it for two nights instead of one.
"My confidence went up even more."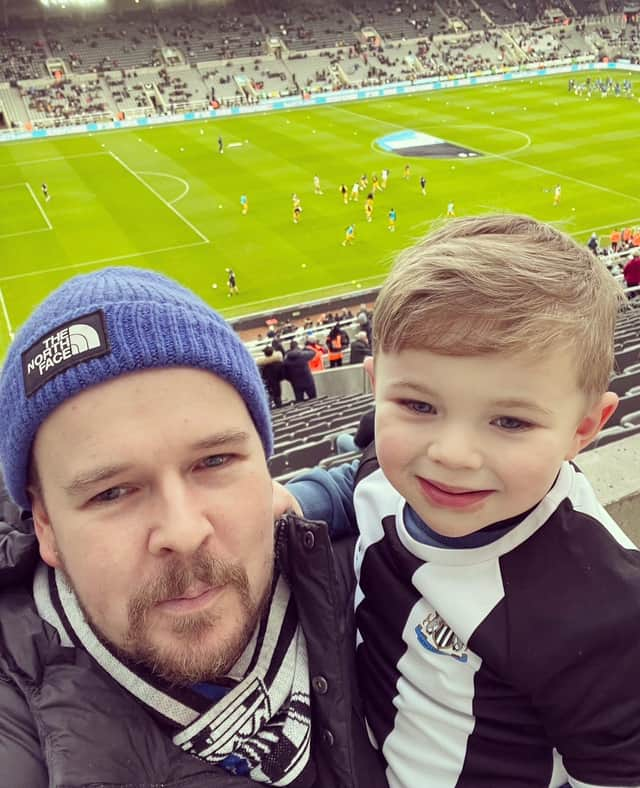 Dan had cleverly booked four rooms at a nice hotel in London. Clever, because after winning in the quarters his friends began to come around:
"Messages started filtering through from the lads asking if I still had the rooms after winning against Leicester which was great for them because by that point the hotel had gone up by around 200%."
Because Dan, his brother and dad go to away games, they were all confident in their chances of getting tickets. His grandad, uncle and mum have also managed to get hold of some, making it a fully-fledged family affair.
When asked about his optimism for the final now, two days out as opposed to eight months, Dan is still feeling positive.
"I'm hopeful it won't be the last time we get here, we're here on merit. We've played well all season and we're competitive in every game. This team are more organised than the last time we were doing well under Pardew, more drilled," he explains.
Adding: "We've dropped off a little bit in the last couple of games but that happens to every team in the league. And if you take your best player out of the team you're never going to perform as well. Having Bruno back is going to be a big plus."
Win or lose, Dan is buzzing to be able to follow his team to Wembley with his friends and family. But he has booked Monday and Tuesday off work...just in case: "I might be struggling for a couple of days if we do win," he laughs.