Newcastle United had cast eyes over several candidates as they looked to fill a key role within a new look setup at St James Park.
Led by Amanda Staveley and Mehrdad Ghodoussi, the Magpies' search for a sporting director led to links with with a whole host of eye-catching names at home and around Europe.
Former Celtic head of football operations Nick Hammond was brought in on a temporary basis ahead of a crucial January transfer window and Magpies manager Eddie Howe also came to the fore as he inherited a number of responsibilites usually overseen by a director of football.
The hard work and dedication saw United conduct a successful transfer window with the likes of Bruno Guimaraes and Dan Burn playing a key role in helping the club burst away from the relegation zone and secure a mid-table finish.
With the summer transfer window now just weeks away, and the Magpies hierachy keen to accelerate their on and off-field plans, talks over a move for Brighton and Hove Albion's technical director Dan Ashworth were reopened last week in a bid to agree a compensation package that would allow the 51-year-old to come off gardening leave and begin work at St James Park.
Confirmation of his appointment came via a short statement on the club website on Monday night as the Magpies owners finally secured their first major off-field appointment.
But who is the man that has been appointed to help United realise their potential and introduce a structure that will help the club flourish at all levels?
Humble beginnings - early playing and coaching days
After a limited playing career representing Norwich City and current Northern Premier League Division One Midlands side Wisbech Town, Ashworth went on to make a name for himself in a series of off-field roles.
After spending time coaching at Peterborough United and Cambridge United, Ashworth joined West Bromwich Albion in 2004 and went on to become their Academy Director and progressed to a senior role as the club's Sporting Director.
Ashworth played a lead role in identifying possible signings and he revealed the process put in place and how he worked with then-Baggies boss Tony Mowbray in a recent interview with the Express and Star.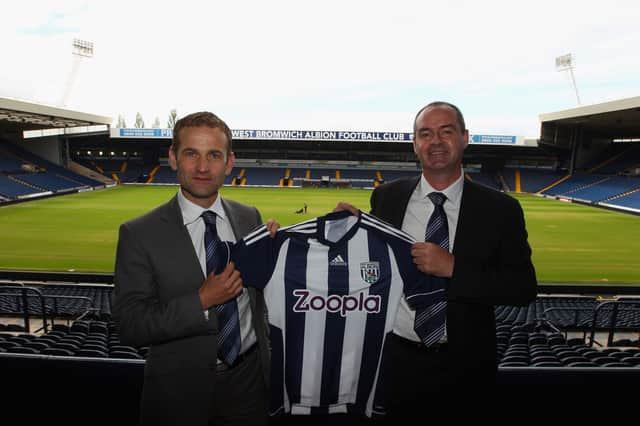 He said: "All our signings were done in a similar way during that time.
"We had a small, cupboard-like, room that we called the Shire and we put some satellite boxes in there to record games from all around the world.
"Every day Lee Darnborough (chief analyst) would record 12 games before he went home. We put six or seven cinema seats in there and we'd just sit and watch games.
"And then we'd go to Tony (Mowbray) and say: 'I think we've found one, come and look at this one'.
"If he agreed, we would then back it up by going out to watch them."
That approach led to the signings of the likes of Peter Odemwingie, Graham Dorrans and Gareth McAuley, who all went on to make a significant impact at the Hawthorns.
The FA come calling - part of 'England DNA' project
The biggest step in his promising off-field career came in September 2012 when he was named as the Football Association's Director of Elite Development and Technical Director.
He played an integral role in helping create the 'England DNA', a plan put together to bring consistency and development into the heart of national teams at every age group.
At the time, Ashworth explained the theory behind the plan, saying: "One of the mantras we have is 'the only thing that changes is the size of the shirt', so as they come through that player pathway, from an Under-15 boy or girl, all the way through to the seniors, we have some consistent messages around them."
The 'England DNA' project bore fruit as the senior women's side finished third in the 2015 World Cup before going on to reach the semi-final of the European Championship two years later.
Success was also found in the youth teams in the men's setup with Three Lions sides lifting the Under-17 and Under-19 World Cups, as well as gaining success in the European Under-19s Championships.
'We deserve our place at the table'
England manager Gareth Southgate also praised Ashworth for his work after England's senior men's side had reached the semi-final of the World Cup in 2018.
Speaking at a UEFA and FIFA technical conference held two months after the tournament, the Three Lions boss said: "I told Dan as we walked in that he should feel really proud.
"The last time we came to one of these it was in St Petersburg three years ago but this time we walked in as world champions at U17 and U20 and we've been to a seniors' semi-final, so we deserve our place at the table.
"That is a great credit to everyone involved, the backing the FA has given us in building St George's Park and investing in the teams, to the work being done in youth development and to Dan in particular for putting those plans in place, which we have seen pay off for Spain, Germany and France."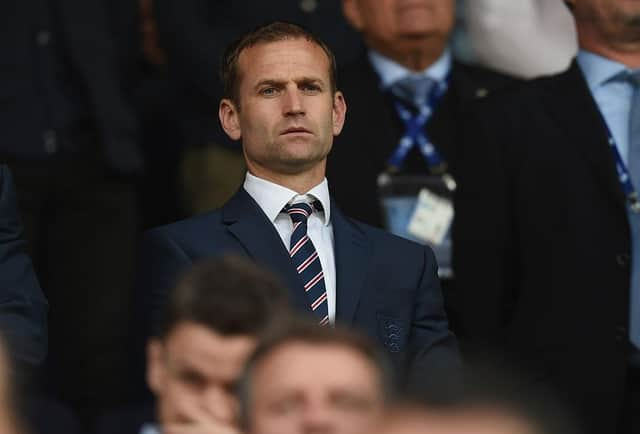 Ashworth's time with the FA came to an end that same month after he accepted an offer to become Technical Director at Brighton and Hove Albion and has combined his time on the South Coast with a role on the Cricket Audit Committee of Warwickshire County Cricket Club.
In a revealing quote that would hint at how he would view a possible role working alongside United boss Eddie Howe, Ashworth described his role as technical director in an interview given with UCFB.
He said: "I've got to get on the right page with whichever head coach I'm working with.
"I've got to understand their philosophy, what they want from their team and what they like and dislike, because there's no point in me bringing them in a player that I know isn't going to be any good to them."
Now we will get to see how Ashworth puts that theory into action on Tyneside.
What will be involved in his new role at Newcastle United
Ashworth was made responsible for all aspects of the 'ongoing football development' when he was named as Brighton's technical director in 2018 and it seems he will have an even more integral role at St James Park.
With the United infrastructure badly in need of improvement after years of minimal investment under the former owner, Ashworth will bring a much-needed dose of football experience at the top end of the club.
Although his exact responsibilities are yet to be confirmed officially, the fact he has first-hand experience of functioning with a highly competitive transfer market will be a big boost to Eddie Howe, who has been keen to avoid the hectic workload he faced during January.
Ashworth's responsibilities will go far beyond the transfer market and it seems likely he will have a major say in all aspects of how the club is ran going forwards and helping the Magpies ambitious owners deliver on their exciting plans for the future.