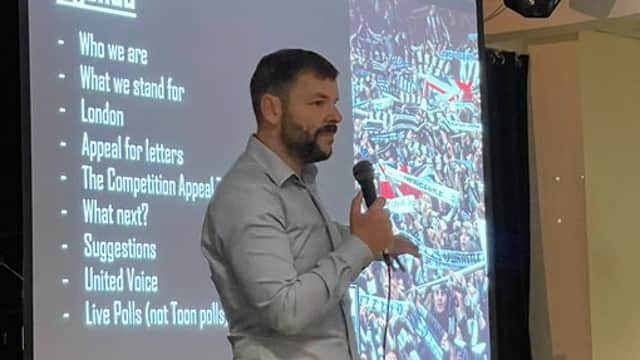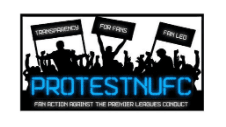 We were initially four fans (now five) who met on Twitter and all had a similar interest in wanting the best for our football club both on and off the field. ProtestNUFC formed as a Group after we heard the call from Newcastle United to support the fight for transparency in both their arbitration case with the Premier League and for St James' Holdings Competition Appeal Tribunal (CAT) case against the Premier League. Both are associated with enabling the PIF, PCP Capital Partners and Reuben Brothers' takeover. to go ahead, after delays of around 18 months.
Furthermore, we're concerned about the alleged 'backroom dealings', rumours of influence from Premier League members and the potential for further schemes like Project Big Picture and the European Super League.
The group has a philosophy of inclusion, unity and transparency.
We want transparency from the Premier League who have demonstrated an inability to govern themselves, feel they can ignore fans and Government and seem to be determined to keep everything behind closed doors.
ProtestNUFC believe transparency will lead to the conclusion of the currently proposed takeover by PCP Capital Partners, the Reuben Brothers and Saudi Arabia's Public Investment Fund (PIF) - hopefully with a positive result, but if not, a definitive conclusion would allow fans to move on and for other potential buyers to be considered by Mike Ashley.
It's our belief that transparency, then a takeover would resolve other issues associated with Newcastle United such as securing a top manager, successful transfer markets, more entertaining football, improved stadium/maintenance, better training facilities, investment in the youth academy and improved communication with fans.
What have you done so far and what is next?
We organised a peaceful protest in Parliament Square and subsequently the Premier League HQ on Friday, July 16, which saw around 250 fans make a 500 mile, 12-hour round trip to London on a work day at their own cost.
The protest gained good coverage on TalkSport, Joe and ITV to name a few of the media outlets who had a presence on the day. Due to this planned protest we also saw Amanda Staveley invited onto TalkSport, where she confirmed the consortium were all "still there" and determined to get their purchase over the line.
That was going to be it for us as a group, however, our aim of achieving transparency was not complete and we started to receive messages from fans asking what else could be done.
We then looked at how the Independent Football Ombudsman could assist and what procedures the Premier League were required, in our understanding, to follow. We sent out an appeal for fans who wrote a letter to the PL to give us a copy of the content of said letter. We went on to weave this into a complaint letter on behalf of all respondents, which we could escalate with the Ombudsman when the complaint procedure is inevitably ignored. We are currently awaiting the reasonable response time of 6 weeks to expire before engaging with the Ombudsman. That deadline is September 17, 2021.
We're also exploring the option of attaching a fan-inspired action to the CAT case and are researching the potential associated costs and whether raising a sum of money would be required to further help demonstrate 'public interest' and limit the Premier League's opportunity to appeal against a positive outcome.
If an option exists without asking the fan base to assist in raising the necessary funds, then that would be the preferred choice. ProtestNUFC have written to the APPG, the FSA and the Competitions Tribunal itself to help explore options.
Going forward we will continue to identify opportunities to try and make any difference we can, no matter how large or small in our quest for transparency. This will likely include further protests, both home and away, and more strategic and devious thinking and as well as letter writing.
Do you believe you can make a difference?
Yes, and we think we already are. We're giving up our time and energy to get things done for the love of our club. If we thought for one second that we couldn't achieve anything then we'd reconsider our options. We get 100s of messages from fans and we're already engaging with lots of fan groups to achieve our shared aim.
We plan to use this impetus to let the snowball gather pace, develop a clear strategy and increase numbers. This isn't a short-term plan for us.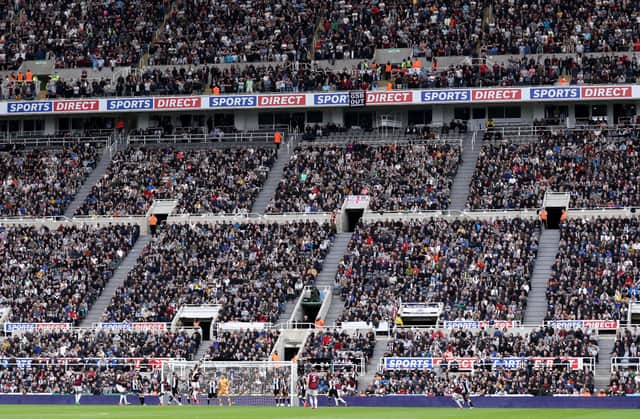 Do you think there is an appetite for protest among the NUFC fanbase?
Yes and no. We believe the fanbase is currently fractured and drained. After 14 years of Mike Ashley neglect, as well as a prolonged takeover process, it's no wonder that's the case.
Without any visible progress it's understandable that fans' appetite will have waned somewhat, however with a clear vision, a united fanbase and building on some initial successes we believe the appetite will grow quickly.
There are several fans and fan groups with different opinions on how best to move forward. As well as providing a forum for all to discuss what we have done, we will continue to listen to others, share and consider other ideas and 'read the room' as to what we plan and release.
A direct result of our first meeting is to continue to hold a forum on the first Thursday of each month. It will feature live voting polls (see below QR code), suggestion cards and an open microphone for attendees to speak. We are doing this under the banner "United Voice".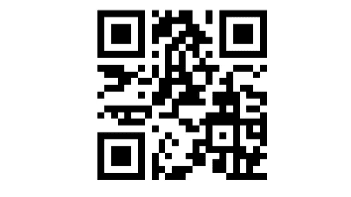 We think that outlining our plans, taking action, and delivering on what we say will demonstrate our commitment and encourage others to get involved. From small acorns, mighty oaks grow.