Who is Seko Fofana? Skills, attributes and availability of Newcastle United January target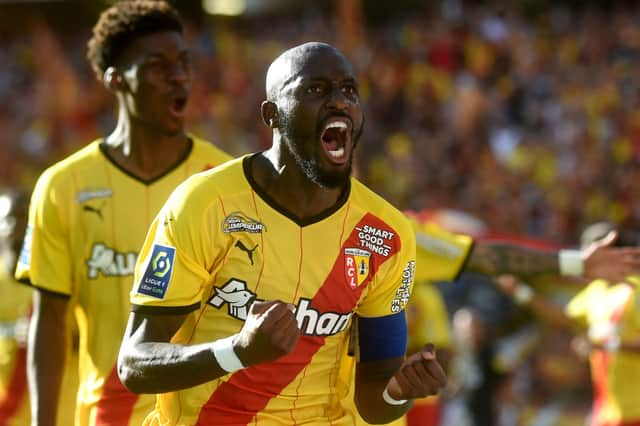 Adding power and control to their midfield is one of the aims for Newcastle United's hierarchy over the coming weeks and months and that has led to an interest in Lens star Seko Fofana.
Reports of the Magpies' interest in Fofana has broken this week - and NewcastleWorld understands that interest is genuine.
Sources in France suggest Lens will demand a fee of over £25 million for their midfielder, who has been in fine form in Ligue 1 this season.
A January switch has not been ruled out either, with the player left out of the Ivory Coast's Africa Cup of Nations squad this month.
Background and development in England
After spending his youth career in France with Paris FC and Lorient, Fofana moved to England in 2013 by signing his first professional contract with Manchester City.
His powerful running style and class on the ball led to immediate comparisons with City legend Yaya Toure and working under World Cup winner Patrick Vieira only enhanced his development.
Fofana spoke of Vieira's influence on the early stages of his career in an interview with the Manchester Evening News.
In the interview he said: "Patrick Vieira has helped me to progress every day.
"He was a big player in my position so his advice is good.
"He knows how to get the best from the group and I think he has the quality required to become a great coach."
First-team players David Silva and Samir Nasri also came in for praise.
"Samir Nasri impressed me a lot during my first year. He could do everything," he continued.
"David Silva too. It's incredible, he never loses the ball.
"They're great professionals, very committed."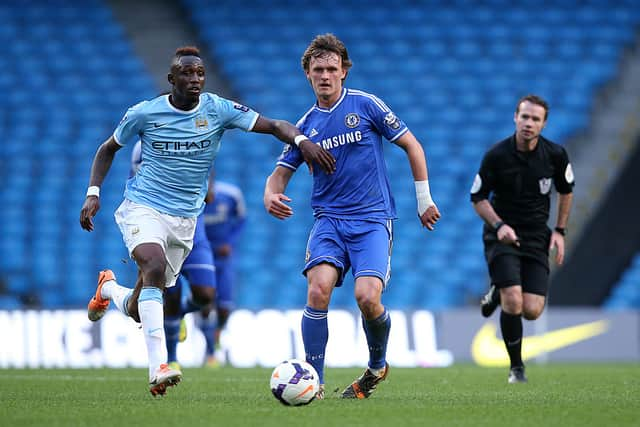 A move to Italy - and his first international call
Despite his obvious promise, Fofana failed to breakthrough into City's star-studded senior squad but did find senior action during loan spells with Championship club Fulham and during a temporary spell back in France with Bastia.
His form with the latter drew interest from Serie A club Udinese and Fofana completed a move to Italy after the two clubs agreed a deal worth around £2.5 million.
The midfielder found a home at the Studio Friuli and an international call-up soon arrived - although it was the Ivory Coast - rather than France - that handed him his first cap.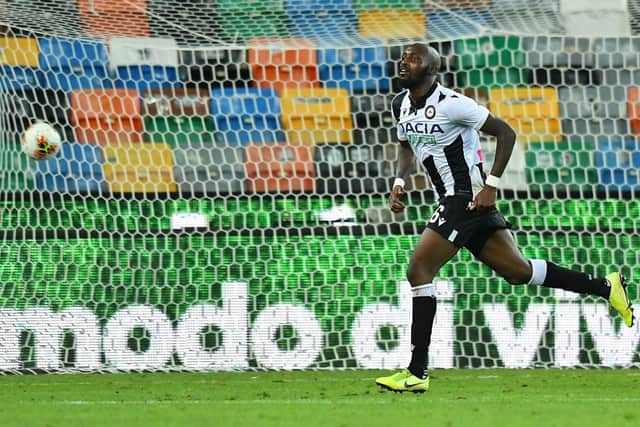 A debut came in a World Cup qualifying defeat against Morocco in November 2017 and Fofana went on to earn a further five caps before putting his international career on hold in October 2021, by which time he had returned to France with RC Lens.
The return to France - a move which caught many by surprise
Of his decision, Lens manager Franck Haise said: "It's difficult for me to talk about it because it's a completely personal choice and one that he has thought long and hard about.
"He's a thoughtful guy and has a lot of character. If he's taken this decision, it's he who has made it, it's not just dropped out of the sky."
Fofana's move to Lens took many by surprise with the midfielder drawing interest from the likes of Inter Milan and Atalanta prior to his switch to Les Sang et Or.
To Fofana, moving back to France was about more than football.
He said: "After the season in Italy, I wanted to come back to France.
"With COVID, I was separated from my family and friends for a long time.
"It was a scary situation for us. After I saw that Lens were interested in me, and I saw they were serious, I saw myself being nowhere else but Lens.
"Atalanta were very close to striking a deal with Udinese, but there was no point, because in my head, I was already here. I went where my heart took me.
"Today, I have no regrets."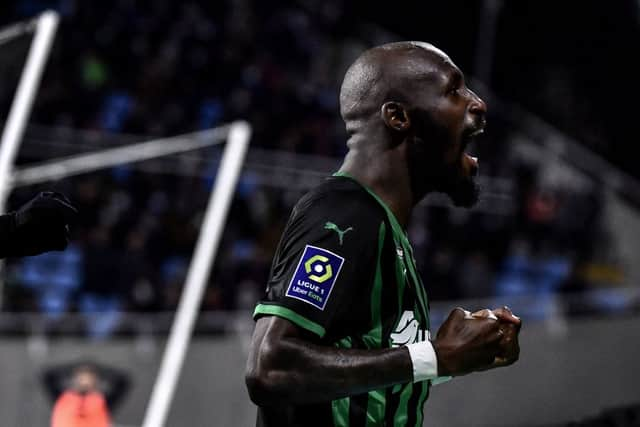 His new manager was equally pleased with his signing.
Haise commented: "He is the most complete player that we could hope to recruit from the tracks we had. Seko showed a great desire to join us.
"On the pitch, he is able to stay organized to adjust the team's balance.
"At the same time, he has a great ability to create and to be decisive on the last pass.
"He is also capable of scoring a few goals in a season.
"Regarding the defensive aspect, he knows how to impose a strong impact. It is, therefore, a very nice signing."
With Fofana providing some much-needed strength in the heart of their midfielder, Lens ended their first season back in Ligue 1 in seventh place, missing out on qualification for Europe by just one point.
He carried his form into the current campaign and they currently sit in ninth place in the table ahead of Saturday's home game against Rennes.
An influential display in a 3-2 win at Marseille earlier this season prompted goalkeeper Jean Louis-Leca to say: "We know he's a top player. Tonight, the captain was our inspiration.
"He's raising the standards of those around him."
Raising standards should be a hallmark of a new look Newcastle so their reported interest in Fofana should not come as a surprise.