Magpies head coach Eddie Howe, however, still views the Brazilian as an attacker despite starring in the middle of the park.
Joelinton featured as a wide forward and as a number 10 during Howe's first few weeks in the job before his display against Norwich City in November took everyone by surprise.
With United reduced to 10 men after nine minutes due to Ciaran Clark's dismissal, Joelinton dropped into a deeper midfield role.
Starring to help Newcastle earn a point in a 1-1 draw with the Canaries, it provided Howe with food for thought.
And for the last six games - Liverpool, Manchester City, Manchester United, Watford, Leeds United and Everton - central midfield is exactly where Joelinton has played. And it's a position that he's taken too quite incredibly.
Does Eddie Howe now see Joelinton as a central midfielder?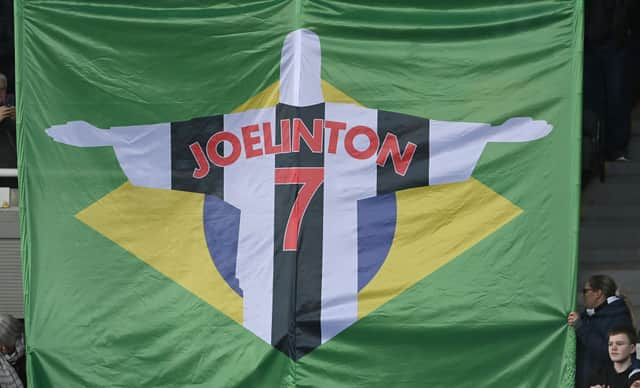 "I see Joelinton as an attacker," Howe said when asked about Joelinton's role.
"I wouldn't put a label on him as a midfielder. He's an attacker who's playing in an attacking midfield position at the moment.
"He's played in a lot of different positions for the club. He's played wide but I think his natural instinct is to create and attack.
"What's impressed me most about him is his defensive awareness has been truly incredible.
"I think he trained three or four days out of the two-and-a-half weeks we missed since our last game and you wouldn't have known that, I thought he was immense."
For a man that was signed for £40million from Hoffenheim to play as a striker, his Newcastle career has taken an unusual turn.
Nevertheless, that means very little to Magpies fans, who have finally taken the Brazilian to their hearts.