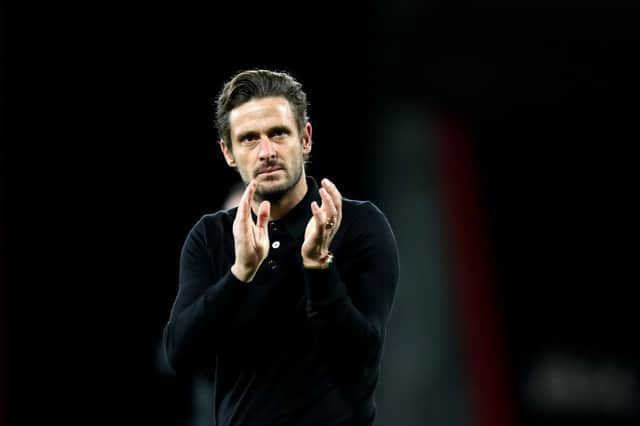 Howe tested positive for Covid after training at the club's Benton base on Friday and UK coronavirus regulations state Howe must now quarantine for 10 days from either the test date or when symptoms started.
Seemingly, that would rule him out of United's trip to the Emirates, unless his symptoms started before Friday.
When asked about the situation post-match, Tindall said: "Hopefully we can have Ed back before the Arsenal game.
"We're just waiting on the doctor for that. That's a little bit out of our hands and control. Ed will be a big influence on how we prepare."
Howe missed what was meant to be his Newcastle United debut in the home dugout but watched on via live feed from his Quayside hotel.
United drew the game 3-3 with Brentford, twice having to come from behind to claim a point.
The result however, sees them return to the bottom of the Premier League table and they remain without a top flight win since May.