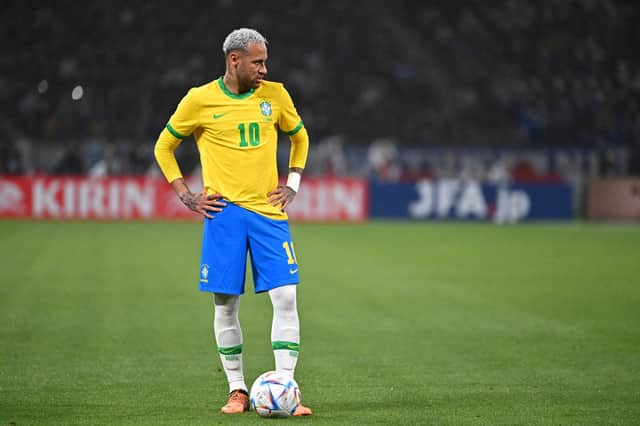 There's a strong chance Brazil legend Neymar could leave Paris Saint-Germain this summer - and fellow countryman Joelinton has jokingly invited him to join Newcastle United.
It's widely reported in France that PSG are keen to offload the 30-year-old this summer after informing him that he is not in their plans for the upcoming campaign.
There aren't many clubs in the world that could afford Neymar but the wealth of Newcastle's Saudi Arabian owners makes it very easy for the Magpies to be dragged into the conversation.
And that's exactly what happened when Joelinton appeared on the Cast FC podcast, in which the club's player of the season was asked 'can you invite Neymar to play at Newcastle because Thiago Silva has went ahead inviting him to play for Chelsea?'
"We can get him a spot," Joelinton laughed. "Sure, in any team in the world!
"If he comes, it will be... I can't explain it, the man is an idol! He is huge in world soccer, so the invitation is done.
"Ney, if you are listening to this, you can come! I'll run to you all the time!"
Joelinton then joked he'd get in touch with United teammate and fellow Brazilian Bruno Guimaraes, who plays alongside Neymar at international level.
"For sure, his quality, the visibility... if we have the chance, the number 10 shirt is there waiting for him," Joelinton added.
"I'll send a message to Bruno. Bruno has his contact, he can send a message inviting Ney to play there."