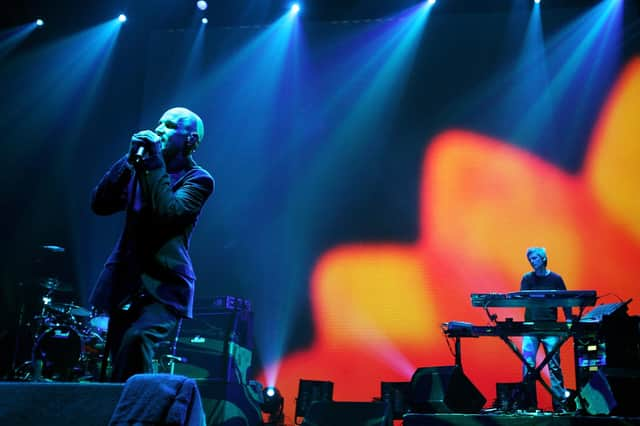 Iconic Manchester band James were lined up to headline the day of live music. (Photo by Claire Greenway/Getty Images)
Leazes Live, which was scheduled to be hosted by the park of the same name in the city centre was due to take place on Sunday May 1.
Manchester band James were set to headline the afternoon of live music which would also see sets from local bands The Futureheads, Lanterns On The Lake, The Pale White and Club Paradise in addition to Merseyside indie band The K's.
Two further stages of music were also expected.
News of a cancellation has only come from the bands involved, with James taking to social media, saying: "Really sorry and disappointed for those of you who bought tickets for the Leazes Live Festival in Newcastle which unfortunately the promoter has had to cancel unable to stage our show for May 1 this year.
"Ticketholders can contact ticket agents for a full ticket refund."
Charlotte Grayson, who was also set to be playing the one day festival, said on Twitter: "From an artist perspective; we got an email yesterday informing us it was cancelled with no explanation, and have been told not to post anything."
The singer added: "If you bought tickets, we are all upset and angry and confused."
"I was looking forward to it, and now I'm mad."
Through Twitter, The Futureheads added: "We were informed that it was having to be cancelled but I'm not too sure why."
The festival organisers have not yet made a statement regarding the cancellation and their website no longer seems to be active.
The social media accounts for the event have also been shut down
I had tickets to Leazes Live, will I be refunded?
All ticket holders are being refunded the face value of the tickets. These automatic refunds should be resolved within seven days of the cancellation of the event.
Additional funds including transaction fees will not be included in the refund.
Anyone who has not received a refund within this time frame should contact the company they bought the tickets through.
The refund also means no rescheduled date will be organised.