Here's all you need to know about the shows.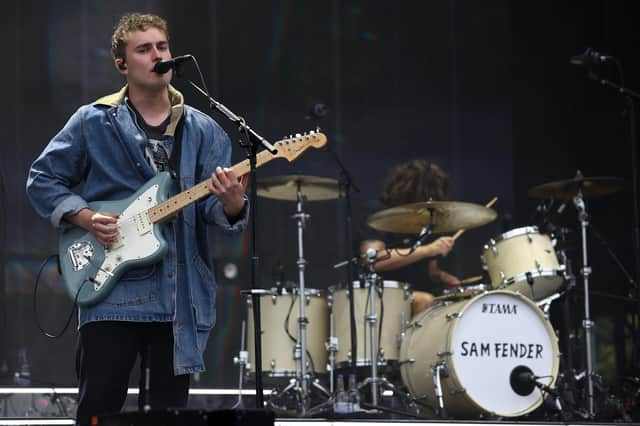 World renowned names have previously played at St James' Park, but Fender will be the first Geordie to play a headline set at the stadium.
When will Sam Fender be playing at St James' Park?
The city centre gigs will be played on Friday, June 9 2023 and Saturdayy, June 10.
When do tickets go on sale for Sam Fender's St James' Park concerts?
Tickets for both shows will go on sale on the morning of Friday, September 9 2022.
Both sets of tickets will be available from 10am UK time.
Why has Sam Fender announced a second show at St James' Park?
The second gig was announced less than an hour after pre sale tickets became available due to extreamly high demand for the first date. Pre sale access become available at 10am on Wednesday, September 7 and sold out within 50 minutes.
Who is supporting Sam Fender at Finsbury park?
Two support acts for the weekend of live music have been announced as Inhaler and Holly Humberstone.
Irish guitar band Inhaler are best known for having Bono's son, Elijah Hewson, as their lead singer and their number one album It Won't Always Be Like This, which was released back in July 2021. It hit the top spot in both the UK and Irish charts while the band themselves were named in the NME 100 in 2020.
Humberstone is Fender's record mate at Polydor Records and the Grantham local has released two EPs. Her debut album is expected to be released later in 2022 although no specific date has been announced yet.
How much are Sam Fender tickets at St James Park?
Including fees, tickets will start at £49.50 for restricted view and side seats while standing and all other seats will cost £60.50.
What is the capacity for concerts at St James' Park?
St James' Park has previously hosted gigs for The Rolling Stones, Bruce Springsteen, Kings of Leon and more.
It was most recently used by Ed Sheeran as part of his Divide tour back in the summer of 2018.
Over 50,000 people packed out the stadium over three nights with the stage being put up towards the Strawberry Corner part of the stadium, allowing the full use of the Leazes End and Milburn Stands.
Will this be Sam Fender's largest ever gig?
Fender has played stadium shows in the past but these shows will be his largest headline sets. His current largest crowd was at London's Finsbury Park show in July when 45,000 fans were in attendance.