Sam Fender's Seventeen Going Under wins NME Album of the year: See what the publication had to say about the record
Fender's second album took the number one chart spot back in October.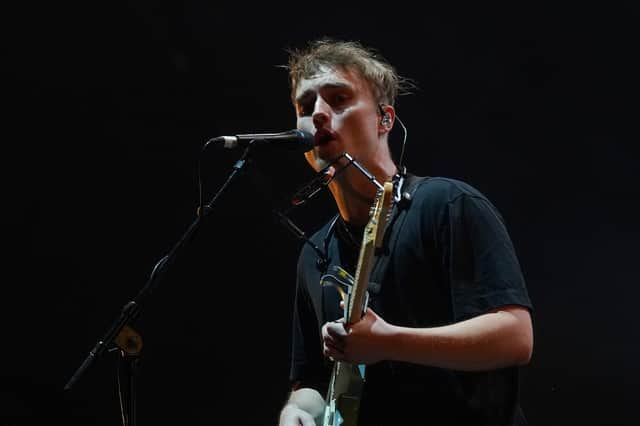 Sam Fender's Seventeen Going Under has been announced as album of the year by NME as part of their review of 2021.
The record, released on October 8, beat albums from Olivia Rodrigo, AJ Tracey, The Killers and Lil Nas X to reach the top spot of the publication's list and improves on the placement of Fender's debut album Hypersonic Missiles, which reached number 38 in the 2019 edition of the year-end list.
NME initially gave the album a four star review, but that hasn't stopped their team from deciding Seventeen Going Under is the best record of the year.
This year has been a standout one for Fender, who announced the album in July alongside the opening single of the same name. The single has peaked at number 8 in the UK charts and has climbed back up into the top ten over December while the album gave Fender his second UK number one record.
In addition to the album rollout, Fender's live shows are now bigger than ever. Thanks to sets at TRNSMT and Neighbourhood Weekender festivals in addition to a headline set at Newcastle's Hit The North Festival, the North Shields local has reached the arena level, including one night at a sold out Utilita Arena on the banks of the Tyne this November.
Fender took to his social media profiles after the NME announcement, saying on Instagram: "We poured our hearts into it, so it means the world to me and the boys. Thanks for all the love!"
As part of the NME piece, they refer to Fender as a "british guitar great."
The publication added: "Ordered by the NHS to shield during the early stages of the pandemic, Fender used the enforced time at home to revisit his younger self and count the blows and bruises he received as a young man.
"He resisted pity and instead embraced the idea of reinvention to not only be a better friend, brother and lover, but to be kinder to himself in trying times like these.
"Fender's remarkable second record, took a bold, sagacious step by recognising and vocalising these slights and feelings of heartbreak in a bid to arrest them before they come to a devastating head."