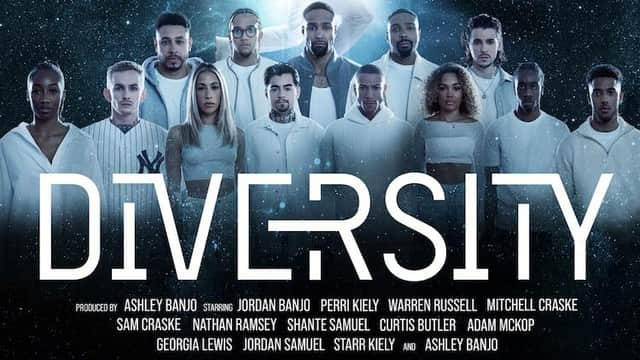 And they want fans to take along food bank donations.
Supernova is created by the troupe's frontman Ashley Banjo and the band want fans to help them tackle cost of living issues as they play 66 shows in 40 towns and cities throughout 2023 and 2024 – full details below.
It starts next October with 2023 dates at Eastbourne Congress Theatre, Northampton Derngate, Portsmouth Guildhall, Nottingham Royal Concert Hall, Aylesbury Waterside Theatre, Oct Truro Hall for Cornwall, Dundee Caird Hall, Edinburgh Usher Hall, Perth Concert Hall, Glasgow SEC Armadillo, Liverpool Philharmonic Hall, Swansea Arena, Cardiff International Arena, Reading Hexagon, Birmingham Alexandra Theatre, Oxford New Theatre.
The tour continues in 2024 at Carlisle Sands Centre, Blackpool Opera House, Bradford St Georges Hall, London Palladium, Gateshead, Stockton Globe, Sheffield City Hall, Hull Bonus Arena, Leicester De Montfort Hall, Llandudno Venue Cymru Theatre, Belfast waterfront, Dublin Bord Gais Energy Theatre, Bristol Hippodrome, Bournemouth International Centre, Brighton Centre, York Grand Opera House, Harrogate Convention Centre, Peterborough New Theatre, Salford Lowry Lyric Theatre, Stoke-On-Trent Regent Theatre, Southend Cliffs Pavilion, Ipswich Regent, Southend Cliffs Pavilion, Guildford G Live and ends in April 2024 at Wolverhampton Civic Hall.
Tickets for Southend go on sale in January. For dates and more links see below also visit gigst.rs/Diversity.
Supernova follows Diversity's sold-out 2022 Connected tour, which combined playful, comedic routines with powerful statements on human connectivity. Big, relentless, and energetic, the tour dazzled fans across the UK.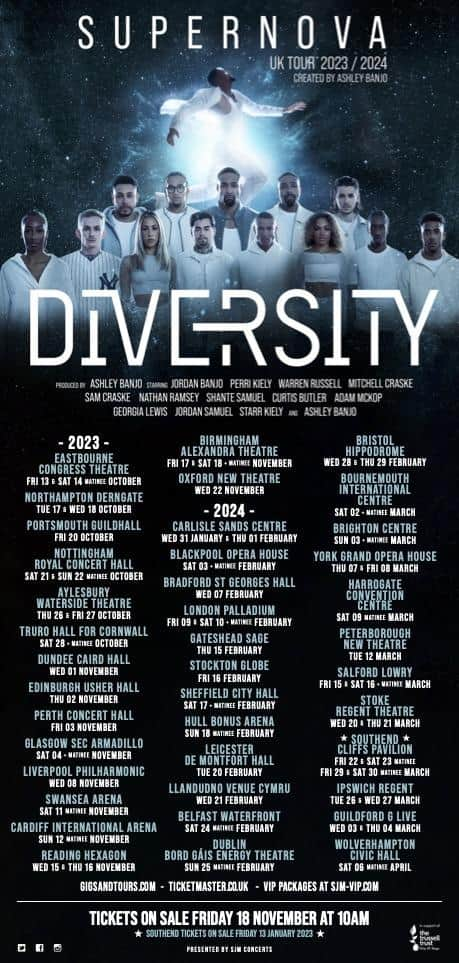 They first took the nation by storm when they won the third series of Britain's Got Talent in 2009 and have since sold out multiple UK and Irish tours, with countless television and live performances.
Alongside preparing for their brand-new tour, and in keeping with their progressive, innovative nature, Diversity are currently preparing to launch Diversity Studios, which will offer in person and live streamed dance classes.
Last month, Ashley Banjo was awarded an MBE for his services to dance.
Alongside choreographing and performing with Diversity, Ashley has been committed to educating people on dance, becoming a judge on Dancing on Ice, and offering his expertise as a host and creative in the BAFTA nominated The Real Full Monty and International Emmy Award, Broadcast Award, and Royal Television Society Award winning The Real Full Monty: Ladies Night.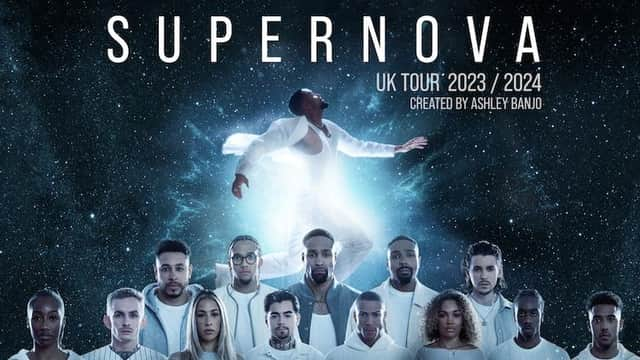 Ashley also had the honour of becoming a co-presenter at the Pride of Britain Awards last year, working alongside Carol Vorderman.
Jordan Banjo has also hosted a variety of TV shows, including two series of BBC 1's Primetime and BAFTA-nominated show The Greatest Dancer. Jordan along with Perri Kiely are also part of breakfast radio royalty, presenting Kiss Breakfast every weekday.
Diversity's illustrious career shows how they continue to innovate, grow, and achieve.
Diversity, Britain's most-successful dance group, are no strangers to highlighting social issues. Their Black Lives Matter dance routine on Britain's Got Talent won them the BAFTA for Virgin Media's Must-See Moment of 2020 – watch here.
Now they are supporting anti-poverty charity the Trussell Trust, which provides emergency food and support to people locked in poverty while campaigning for change, to end the need for food banks in the UK.
Fans coming to their Supernova UK and Ireland tour are being invited to bring along food donations to the shows, where there will be collection points at the venues each night.
There will also be collection buckets for any cash donations. All donations will be distributed to people in crisis across the 1,300 food bank centres in the Trussell Trust network.
Trussell trust is for Uk dates only not Dublin.
It comes as millions of people across the country face a cost of living crisis, with food and energy prices soaring and families feeling the biggest squeeze on incomes in a generation.
DIVERSITY – SUPERNOVA UK TOUR
Fri 13 Oct Eastbourne Congress Theatre
Sat 14 Oct Eastbourne Congress Theatre MATINEE
Tue 17 Oct Northampton Derngate
Wed 18 Oct Northampton Derngate
Fri 20 Oct Portsmouth Guildhall
Sat 21 Oct Nottingham Royal Concert Hall
Sun 22 Oct Nottingham Royal Concert Hall MATINEE
Thu 26 Oct Aylesbury Waterside Theatre
Fri 27 Oct Aylesbury Waterside Theatre
Sat 28 Oct Truro Hall for Cornwall MATINEE + EVENING
Wed 01 Nov Dundee Caird Hall
Thu 02 Nov Edinburgh Usher Hall
Fri 03 Nov Perth Concert Hall
Sat 04 Nov Glasgow SEC Armadillo MATINEE + EVENING
Wed 08 Nov Liverpool Philharmonic Hall
Sat 11 Nov Swansea Arena MATINEE
Sun 12 Nov Cardiff International Arena MATINEE
Wed 15 Nov Reading Hexagon
Thu 16 Nov Reading Hexagon
Fri 17 Nov Birmingham Alexandra Theatre
Sat 18 Nov Birmingham Alexandra Theatre MATINEE + EVENING
Wed 22 Nov Oxford New Theatre
Wed 31 Jan Carlisle Sands Centre
Thu 01 Feb Carlisle Sands Centre
Sat 03 Feb Blackpool Opera House MATINEE + EVENING
Wed 07 Feb Bradford St Georges Hall
Fri 09 Feb London Palladium
Sat 10 Feb London Palladium MATINEE + EVENING
Thu 15 Feb Gateshead Sage 1
Fri 16 Feb Stockton Globe
Sat 17 Feb Sheffield City Hal MATINEE + EVENING
Sun 18 Feb Hull Bonus Arena MATINEE
Tue 20 Feb Leicester De Montfort Hall
Wed 21 Feb Llandudno Venue Cymru Theatre
Sat 24 Feb Belfast waterfront MATINEE
Sun 25 Feb Dublin Bord Gais Energy Theatre MATINEE
Wed 28 Feb Bristol Hippodrome
Thu 29 Feb Bristol Hippodrome
Sat 02 Mar Bournemouth International Centre MATINEE + EVENING
Sun 03 Mar Brighton Centre MATINEE + EVENING
Thu 07 Mar York Grand Opera House
Fri 08 Mar York Grand Opera House
Sat 09 Mar Harrogate Convention Centre MATINEE
Tue 12 Mar Peterborough New Theatre
Fri 15 Mar Salford Lowry Lyric Theatre
Sat 16 Mar Salford Lowry Lyric Theatre MATINEE + EVENING
Wed 20 Mar Stoke-On-Trent Regent Theatre
Thu 21 Mar Stoke-On-Trent Regent Theatre
Fri 22 Mar Southend Cliffs Pavilion
Sat 23 Mar Southend Cliffs Pavilion MATINEE
Tue 26 Mar Ipswich Regent
Wed 27 Mar Ipswich Regent
Fri 29 Mar Southend Cliffs Pavilion
Sat 30 Mar Southend Cliffs Pavilion MATINEE
Wed 03 Apr Guildford G Live
Thu 04 Apr Guildford G Live
Sat 06 Apr Wolverhampton Civic Hall MATINEE