Jelly Legs have teamed up with NE1s Summer In The City campaign to offer thrill seekers the opportunity to zip wire across the River Tyne.
The Jelly Legs zip wire will start at the iconic Newcastle landmark, the Tyne Bridge. Those who dare to, will then zip across the River Tyne, across 250 metres.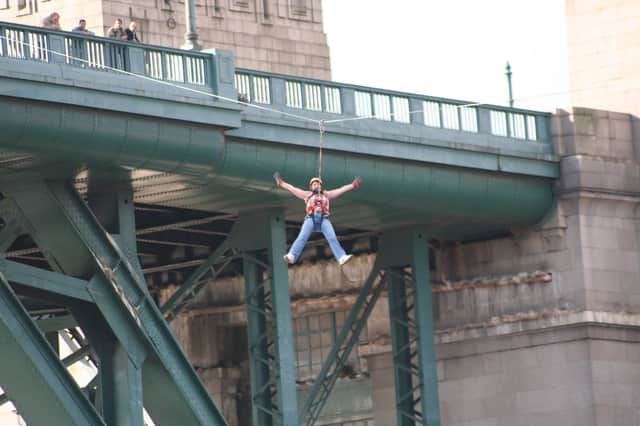 It's an exciting addition to NE1s Summer In The City campaign, and an once-in-a-lifetime opportunity for people to experience an exhilarating adventure. Whether it's to face your face, or just for a laugh, the Jelly Legs zip wire is there to fulfil your adrenaline desires.
Tickets are on sale now, from the Jelly Legs website. Tyne Zips are £35 per person, and take place on August 19, August 20, August 26, August 27 and August 29, between the hours of 9am till 6pm. For the more daring of zippers, Twilight Zips are available for £50 per person, on August 20 and August 27 between the darker hours of 7pm till 11pm.
Jelly Legs have more daring adventures coming soon to Newcastle, including Abseiling, Sky Walk, Fire Walk and Ice Walk.