The Royal Museums Greenwich explain that "the rate of meteors during the shower's peak depend upon which part of the comet's trail the Earth orbit intersects on any given year."
This year's peak viewing time to see the Draconid meteor shower in all its glory will be October 8 and 9, although the shower begins from October 6.
Where can I see the Draconid meteor shower in Newcastle?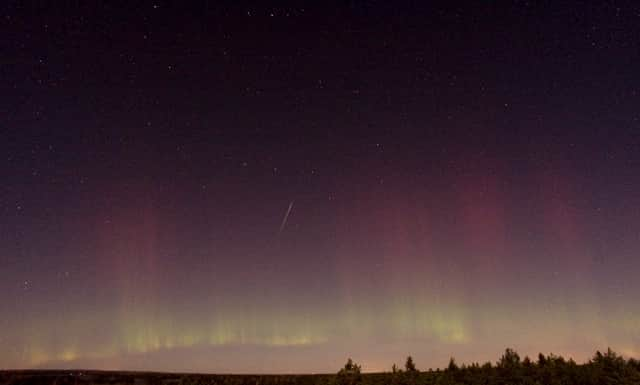 Royal Museums Greenwich has given the following advice for people who want to see the Draconid meteor shower this week: "Meteor showers are best seen with a good, clear view of the stars on a night with no clouds. Try to find somewhere with dark skies, an unobstructed horizon and very little light pollution.
"Make sure there are no direct sources of light in your eyes, so that you can fully adapt to the local conditions and ensure that fainter meteors become visible. There's no advantage to using binoculars or a telescope; just look up with your own eyes to take in the widest possible view of the sky."
What is the weather going to be for the Draconid meteor shower in Newcastle?
The Met Office has advised this week that Newcastle "will see generally clear or sunny spells and showers for many throughout. Some areas in the southeast may remain dry, while the heaviest and most frequent showers persist in the west and northwest."
For the peak of the Draconid meteor shower, the Met Office has forecast that "However, frontal systems are likely to continue to bring periods of rain. We can expect generally breezy conditions throughout, with some brisker winds in the north and coastal gales possible, most likely to be earlier in this period.
"Temperatures will be close to normal throughout, but slightly below in northern areas, and trending slightly above in the south for a time. There is the possibility for some chilly nights, with potential mist or fog."