Fenwick Christmas Window 2021: Date, theme and virtual launch
The window will be launched online before opening to the public.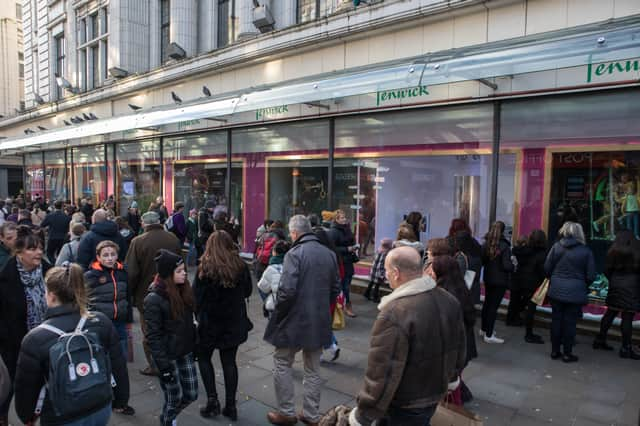 Fenwick Christmas window is preparing for its 2021 comeback (Image: Shutterstock)
It's less than two months until Christmas and it's starting to feel a little bit festive around Newcastle.
Every day more plans for seasonal events in the area are being rolled out and today marks the announcement of Tyneside's most iconic Christmas display.
The Fenwick Christmas Window will be making a return in 2021 to light up Northumberland Street in the run-up to the big day.

Most Popular
It's set to look a little different this year with some added Covid safety measures changing the usual roll-out, but the store will still be back with a bang.
NewcastleWorld.com looks over everything we know so far about the Fenwick Christmas Window 2021.
When will the Fenwick Christmas Window 2021 launch?
There's not long to wait now until the Fenwick Christmas Window is unveiled.
The store confirmed on social media today that the window will be revealed on Sunday, November 7.
That gives Geordies seven weeks to take in the display before Father Christmas' visit on Christmas Day.
Can I watch the launch?
As usual, the Fenwick Christmas Window launch will be open to the public.
However, this year people are being asked to not attend in-person at Northumberland Street.
Instead, the event will be livestreamed on the Fenwick Facebook page from 7:30 pm.
A statement from the store read: "Keeping the community safe and avoiding overcrowding remains a top priority.
"Fenwick has worked with Newcastle City Council to ensure it can keep the reveal as safe as possible.
"This year's reveal will only be viewable via the Facebook live stream allowing friends, families and their loved ones to experience it from all over the world.
"On the evening of the reveal, the public are kindly asked not to travel to Northumberland Street to watch the reveal in person.
"A section of Northumberland Street will be closed to the public, making the window and surrounding area not viewable."
What is the Fenwick Christmas Window 2021 theme?
The theme of the Christmas Window is yet to be unveiled.
In 2019 the store took inspiration from Charlie and the Chocolate Factory and in 2020 the window was based on The Wind in the Willows.
Whilst this year's theme is still a secret, the store has teased it will be one to remember
Kieran McBride, Fenwick Newcastle Store Director, said: "While we've unveiled some spectacular displays over the past 50 years, this year's Christmas window promises to be our most memorable yet."