To celebrate the return of both the festive season and its famed Festive Bakes, Greggs has announced it will be hosting a series of exclusive brunches across the country in November. The Greggs Festive Bake Brunch will be coming to Newcastle, as well as two other cities.
The official Greggs twitter account is running a daily countdown until the Festive Bake returns to their stores. They tweeted: "The countdown of the year is here! 8 sleeps to go until Festive Bake day". The Festive Bake will make its return to stores nationwide on Thursday, November 10.
Newcastle is set to be the last of three cities that the Festive Bake Brunch will come to. Those who attend can indulge in sharing platters, fit for a perfect festive feast, accompanied by festive fizz and Greggs-inspired cocktails all of which come with a seasonal twist.
Each city will host three brunch sittings, lasting 75 minutes each allowing hundreds of loyal Greggs fans the chance to experience the Festive Bake Brunch. With the Festive Bake Brunch heading north to Newcastle, here's what you need to know.
When is the Festive Bake Brunch coming to Newcastle?
The Festive Bake Brunch will be heading to Newcastle on Saturday, November 26 2022. The address for the event is 42 Dean St, Newcastle upon Tyne, NE1 1PG.
The nearest station to the event is Newcastle Central Station.
How to get tickets to the Greggs Festive Bake Brunch in Newcastle
Tickets to the event are not on sale yet. The event booking link is set to go live on Greggs' social media channels at 12pm on Friday, November 4, and will be available to book through DesignMyNight.
People will be able to book 75 minute slots that start at 1pm and end at 6:15pm. There will be a booking fee of £5 that will be refunded to you upon attendance.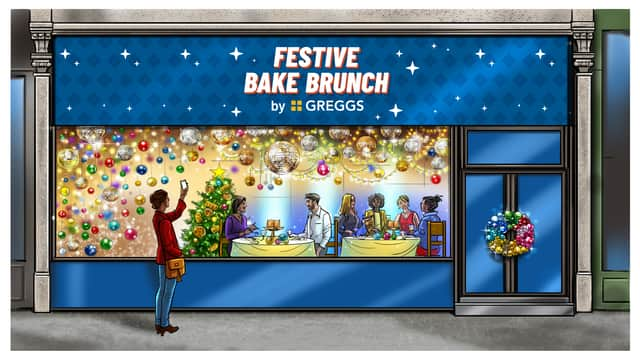 Where else will the Greggs Festive Bake Brunch be heading?
Including Newcastle, the Greggs Festive Bake Brunch is visiting three cities in total. The capital is the first up, with London hosting the Greggs Festive Bake Brunch on Saturday, November 12. Then, it heads to Manchester a week later on Saturday, November 19 before culminating in Newcastle on November 26.