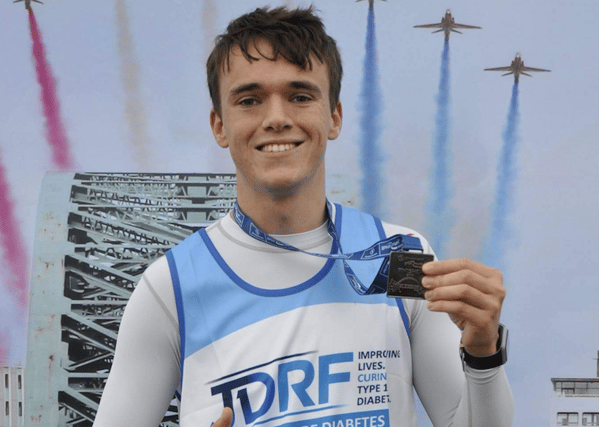 What was supposed to be a chance to post my first official half marathon time after months of training had come off the rails at the last minute.
As Claremont Bridge loomed ahead of me and the gates of the pen were shut, the fact that I hadn't ran a single metre for the month previous had me questioning everything I was about to do.
My Great North Run story started around the February time of 2017, seven months before the event took place.
I was a student at the time and had arrived at Newcastle University in the September of 2016.
I found my way into the athletics club pretty quickly and transitioned sports having previously been committed to rowing as a schoolboy.
My first year was spent taking part in local and regional races, normally between the five and 10 kilometre mark, and I was pleased how my performances were going.
When it came to the New Year and talk of the Great North ballot started, I bowed out of putting my name in as the step up to the 13 mile mark seemed too much too soon.
Eventually some local friends talked me round and I took a place running for Juvenile Diabetes Research Foundation, a cause close to my family.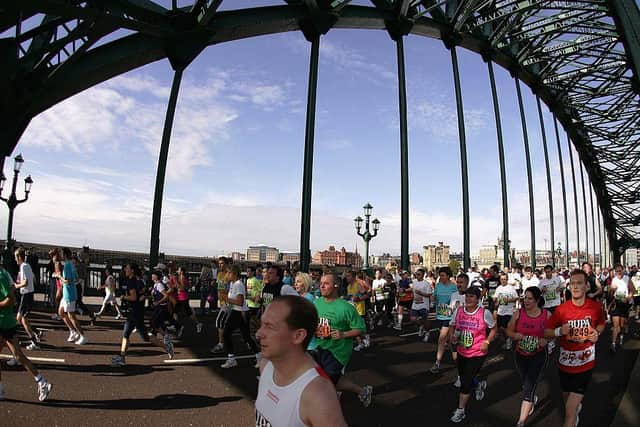 That left me with around six months left to ramp up my training. Week on week I began to add distance to my usual sessions and by summer was confident that I not only had the distance in my legs, but the speed to run a competitive time.
All of a sudden, whilst on a short recovery run one evening, I felt a twang in my foot.
I stopped immediately and walked home, knowing how easy it was to aggravate an injury by running on, but the damage was already done.
A trip to the physio and some shockwave therapy later, I was told I'd need at least a month off running.
I explained that would take me right up until the Great North Run and, having now hounded friends and family for sponsorship, I had to make it around.
The physio scratched his head and sighed, "maybe you'll manage," he conceded.
During my month off running I did my best to stay fit with careful swimming sessions and just about anything that would keep weight off my foot.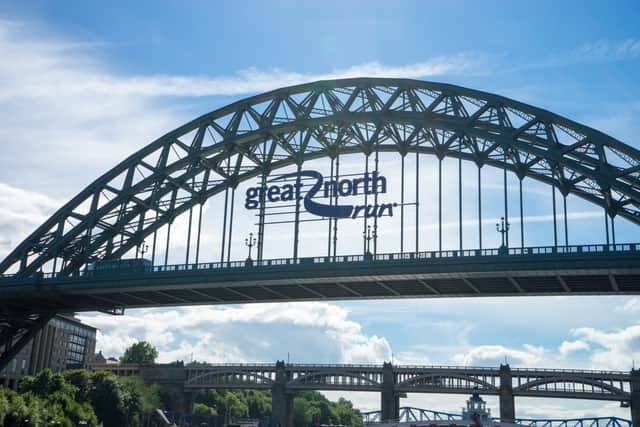 However, as I made my way down to the Central Motorway early on the Sunday I knew that I had lost a lot of fitness and, on top of that, had no idea how the foot was going to feel.
By this point I had widely abandoned any goals of running a certain time and readjusted my ambitions to just make it across the line and be happy with the money raised.
The race had almost become a matter of business rather than something to look forward to.
Before I knew it I was running over the Tyne Bridge as the Red Arrows flew overhead, smoke pluming behind them, as if I were in a postcard.
At every mile there was something new to see; whacky costumes, live bands and buses full of charity workers.
In forgetting all about running a time, I was taking in all the Great North had to offer.
The foot was holding up, my fitness less so, but I kept plodding, spurred on by rowdy Geordies leaning over the barriers to read the name on my bib and shout messages of support.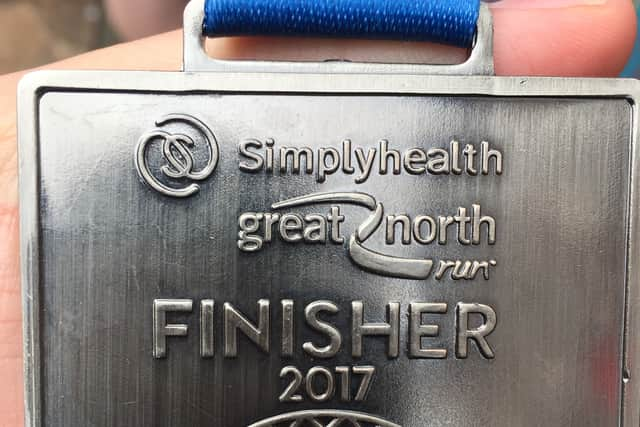 Children filled the street with jelly babies in hand and others were making shuttle runs from their front door to the edge of the street to dish out ice lollies.
I'll never forget an elderly woman towards the final three kilometres smiling at me with an extended hand offering up a digestive biscuit. A little bit of a dry choice for someone in need of a drink, but the goodwill of the act gave me another spur of energy.
Eventually I crossed the finish line, albeit a much slower time than set out all those months ago, but my mood had been truly flipped by everything that comes with the event.
First time runners for the Great North Run 2021, you're in for a fantastic day that you'll remember for the rest of your lives.
Make the most and be sure to take it all in.