Slade are the band behind one of the tracks that has soundtracked Christmas in Britain for decades.
That song is, of course, Number 1 single 'Merry Xmas Everybody'.
The ditty is instantly recognisable from its opening shouts of "It's Christmaaas!", something we've all blasted out late into the annual office Christmas party.
The iconic festive hit was first released in 1973 but is still ever-present at Christmas celebrations today with the hit said to earn the band a whopping half a million pounds every year.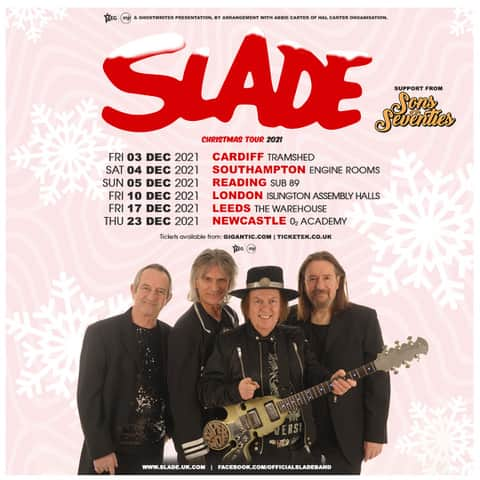 Now Geordies can scream the anthemic chorus to that track, and all the other Slade hits, at the band's headline Christmas show.
The group will play Newcastle's O2 Academy on Thursday, December 23, just two days before the big day.
As well as 'Merry Xmas Everybody' fans can expect the best of the band's 23 Top 20 singles including 'Far Far Away', 'Cum On Feel The Noize' and 'Coz I Luv You'.
Tickets for Slade's show at the O2 Academy Newcastle are currently on sale from £28.35 per ticket.