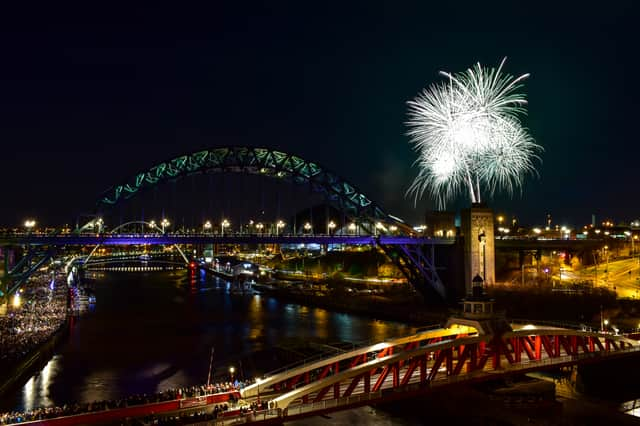 Medieval banquets, ice skating and comedy club gigs, there's something for everyone in Newcastle this New Year's Eve.
The Central Bar Gateshead are set to host a live stand-up comedy night on New Year's Eve from 7pm to 2am.
Local legend Steffen Peddie headlines the night with support from Rachel Jackson, Omar Abid and host for the evening Si Beckwith.
Quality comedy, as well as exclusive access to a private bar and roof terrace until 2am, as well as a drink on arrival and at midnight are on offer.
Tickets are £25 plus booking fee.
Recreating medieval dishes, those attending the New Years banquet at Blackfriars Restaurant can expect an authentic experience.
At £75 per person, attendees can expect a step back in time at the Banquet Hall, established in 1239.
The candle-lit hall will play host to those attending, where medieval costume is invited and a feast of pies, roasts, pottage, cheese and pudding will be offered.
From 7pm to 10pm, attendees can enjoy a banquet, entertainment from the venue's minstrels and flagons of ale and fine wine. Mulled wine to go is available to those going to see the Lasers of Light.
A free light show is available to those on Quayside on New Year's Eve. The New Year Lasers of Light starts at 4pm and ends at 1am on Quayside.
Other dates include Thursday 30 December from 4pm to 11pm and Saturday 1 January from 5pm to 10pm.
The show is a joint collaboration between Newcastle City Council and BAFTA award-winning artist Seb Lee-Delisle.
Weather permitting, people can see lasers of light from as far as ten miles away, with iconic areas such as Sage Gateshead, Tyne Bridge and BALTIC Centre for Contemporary Art hosting the lights.
For those wanting to party their way into the New Year, The Lofts presents New Year's Eve Mini Fest may be more appealing.
The event boasts an ensemble of DJs including Friend Within, Mighty Mouse and Hollie Cavanagh. Attendees can expect a mixture of house, club and disco music.
Tickets start from £8.50, with a minimum age of 18.
Skating at the Centre of Life is available for the rest of the year up until January 9, 2022.
The classic festive activity is available on every day except for Christmas Day, Boxing Day and New Year's Day.
For those hoping to skate on New Year's Eve, the rink is open from 9.30am to 4.30am. Booking is essential, and for a family of four three-quarters of an hour will cost £33.50.
Over a thousand slots are still available for the New Year's Eve timeslots, so families and friends have plenty of time to book before they get their skates on.
From 9pm on New Year's Eve all the way to 4am on New Year's Day, clubbers can enjoy some strong beats and a setlist from 10 different DJs.