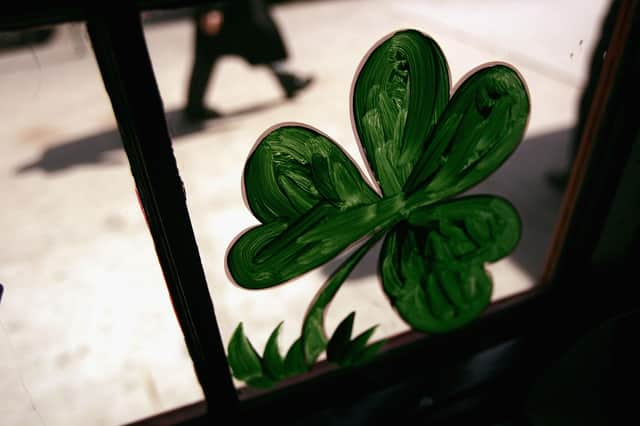 St Patrick's Day is coming up, and there is plenty going on across Newcastle to celebrate the traditional death date of the Patron Saint of Ireland.
This year is the first opportunity for fans of the celebrations to head out since 2019 following two years of coronavirus lockdowns in the UK, and pubs and bars across the city are welcoming revellers back with a bang.
Kicking off the day, the Stack site in the city centre has 200 free Irish cocktails to give away before 4:00pm. Live music is also happening throughout the afternoon and evening with Glastonbury regulars The Emerald Thieves playing the opening set from 4:00pm.
In addition to bands, Stack will be showing the Newcastle United vs Everton game from 7:45pm before a DJ takes centre stage until midnight.
On the following day the Tyne Bank Brewery are hosting a traditional Irish Cèilidh in aid of the Tyne Rivers Trust - an environmental charity dedicated to looking after the River Tyne. The event will be soundtracked by a set of live musicians and dancing advice is available! Tickets for the event which start at 7:30 are available online.
Newcastle Greyhound Stadium is also encouraging people to try their luck this St Patrick's Day with 12 races on March 17. The stadium is offering free entry for all.
Times Square in the city centre is also a series of parties and events throughout the weekend to celebrate the day. Four straight days of events will start on Wednesday March 16th with a Bingo Bonanza night. Let's Play Darts makes a return to Newcastle on the Thursday night before Friday and Saturday nights see Kroud Karaoke and Paddy Fest respectively.
The final evening will also give rugby fans a chance to watch the final day of the Six Nations with Ireland playing Scotland and England heading over the channel to play France.
Tickets for all events are available online and the organisers recommend advance booking as the first three years of St Patrick's Day events at the venue all sold out.