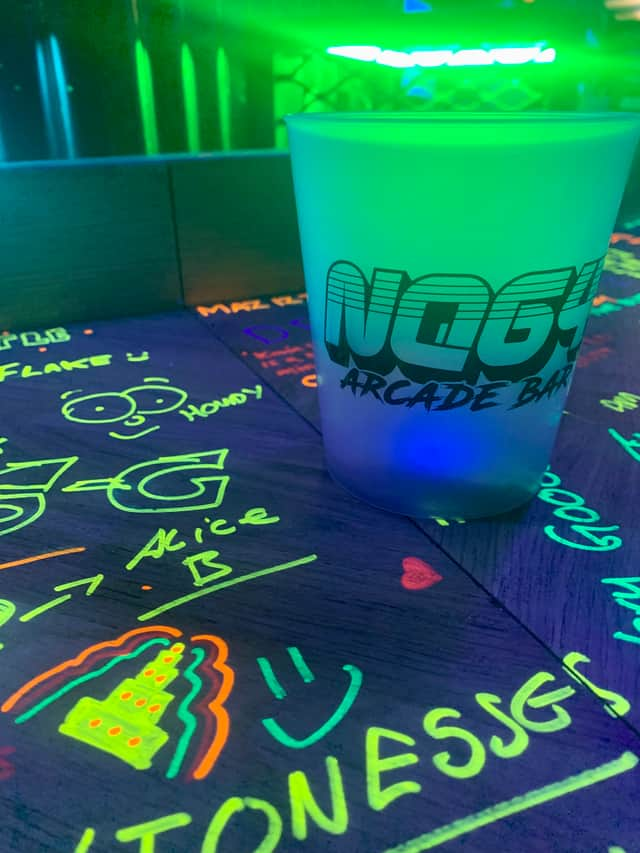 Stepping through the doors of the brand-new arcade bar NQ64, you are instantly transported into another world. Neon, intergalactic painted designs cover the walls of the Pilgrim Street venue, while neon graffiti covers the table, which I must add is completely authentic, given the fact neon sharpies are on every table, and customers are actively encouraged to draw and write messages.
The bar embraces the origins of gaming culture, providing customers with the ultimate retro gaming experience. From football console games, dance machines, racing simulators, pinball machines, zombie gun shooter games and classic favourites such as Pac-Man and Super Mario.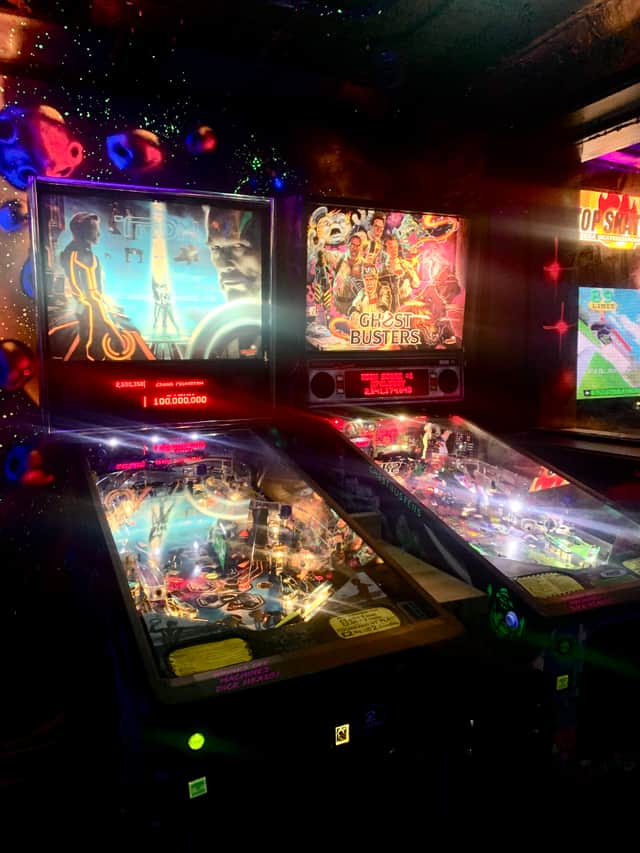 The bar itself hosts a whole variety of different options, from soft drinks to craft beer, on draught or in bottles or cans. It boasts an impressive cocktail menu too, with their namesakes inspired by the games we love, such as Bowser Breezer (named after the Super Mario character), and Sweet Fighter (referencing the iconic 80's game Street Fighter).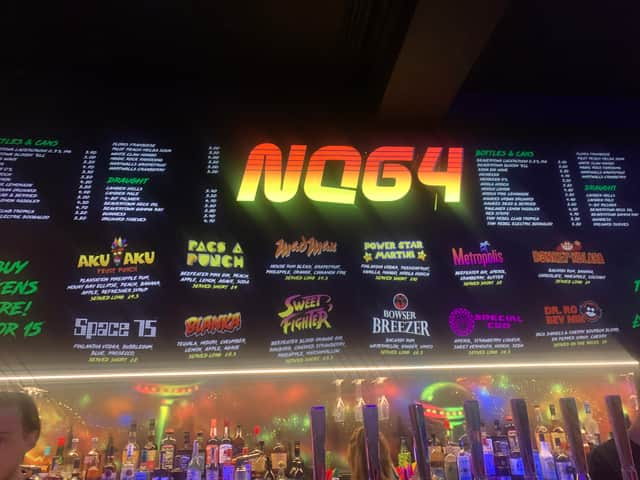 It is incredibly inclusive, as there is truly something for everyone in this bar, from the drinks to the games themselves.
NQ64 has various bars all over the nation, including in Liverpool, Manchester and Soho. However it feels so completely northern, and right at home in Newcastle.
The beauty of this new bar is that it gives the vibes of going round to your mates to play games and drink beer, given its den-like atmosphere. Ultimately, it's the perfect escapism from reality for the people of Newcastle.