Pumpkin picking patches in and around Newcastle for Halloween 2021
It's already September and, before we know it, it'll be time to take the kids to Newcastle pumpkin picking patches for Halloween.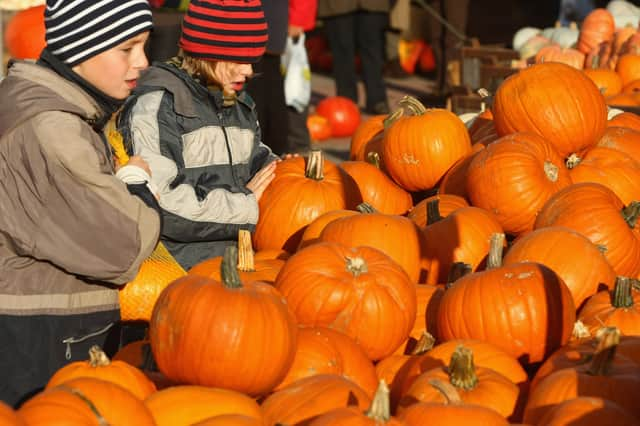 The rain clouds seem to have set up shop in the North East for autumn and, now that summer is sadly coming to an end, eyes are turning towards the festivities of Halloween.
The spooky holiday will be upon us in just six weeks and kids will already be planning their costumes and trick or treating routes.
A Halloween staple is pumpkin carving and it's always a competition to pick the plumpest one available.
There's a number of pumpkin picking patches across the North East that can help you on your quest to pick the perfect pumpkin.
Newcastle World looks over the options near to the city.
Down at the Farm, Houghton-le-Spring
The animal fun farm down at Houghton-le-Spring runs an annual pumpkin picking week and it'll be back for 2021.
From Saturday, October 23 until the big day on Sunday, October 31, you'll be able to head down and score your pumpkin.
The farm also often hosts several other spooky-themed events including scarecrow making and magic shows.
You will need to book in advance to head down to the farm and, whilst tickets aren't on sale yet, the farm's website confirms tickets will be available soon.
Brocksbushes, Corbridge
Brocksbushes' pumpkin picking event is back this year and bigger than ever.
The farm is teasing an extra pumpkin patch and new decorations to embrace the Halloween spirit.
Brocksbushes are starting the fun early too, with the first weekend beginning Saturday October 2 and Sunday October 3.
Further days include Saturday October 9, Sunday October 10 and then from Saturday October 16 every day until Halloween.
Booking is essential and open now, with entry costing £2.
You can get your spot here.
East Grange Farm, Durham
Pumpkin picking will also be back at East Grange Farm in Durham this year.
In previous years the farm has had over 20,000 pumpkins across eight acres.
You'll have to be quick as the farm tend to close early if the pumpkins all fly off the patches.
East Grange are yet to confirm dates and ticketing, so be sure to keep checking their website here.
Adventure Valley, Durham
Adventure Valley has already confirmed their plans for its Pumpkin Festival 2021.
It will take place between Saturday October 16 to Sunday October 17 and Saturday October 23 to Sunday October 31.
As well as picking, there's carving on offer and fun and games including a corn cob catapult.
Tickets must be booked online and can be done so here.