From Live at the Apollo and 8 Out Of 10 Cats fame, Paul Chowdhry is bringing his 'Family Friendly Comedian' tour to the Newcastle Royal this weekend.
The comedian will host an eclectic evening full of laughs as he tackles the UK's handling of Covid-19, why the rules of six only worked for white people, England football fans, Tom Cruise's helicopter and even Naked Attraction in the Middle East.
Ahead of coming to the Toon, Paul talksNewcastleWorld.comthrough the 'Family Friendly Comedian' name, staying inspired during lockdown and rowdy Geordie crowds.
Q: Talk us through the 'Family Friendly Comedian' name, how did that come about?
A: I've done multiple tours and this is around my 10th, but my fourth major release of a tour. The reason for the title is we live in a world of comedy which we consider to be an endangered art form.
People say you can't joke about anything anymore, which I don't fully agree with as you shouldn't be able to say certain things on stage such as hate speech and derogatory marks. But there are people who say 'you can't get away with anything mate' - but you can as long as it's clever and it's got some nuance in there and you're talking about issues rather than just spouting hate speech.
Q: The tour has been going for a few weeks now, how has the reaction been?
A: The reaction has generally been pretty good. One or two people have taken offence for the wrong reasons but then the audience tends to side with the comic.
If you were really a hate speaker you wouldn't do it in the realms of comedy. Comedy isn't the best medium for that. Although there are political agendas now in comedy, I don't do that. I don't say I swing to the left or the right. It's a lot more effective if you're in the middle and more of a social commentator on life.
Q: At each show you're giving local talent the chance to open the night. How come that was important to you?
A: Because of what we've just lived through in the pandemic, a lot of entertainers have lost their livelihoods. If I can in any way help to put them back on their feet again, I'm not saying my one or two gigs is going to change their careers, but it might help them in their path back to entertainment.
It's not an easy decision to go into the world of entertainment, it's a risky profession to make a living from. When it's taken away in such a brutal way, it's unfortunate that people have lost their livelihoods because of what we've been through.
Q: How was lockdown for you and has it affected the way you do comedy?
A: Obviously I did a lot of comedy in lockdown. It was a horrific time for everyone. It was important to be locked down at that time, of course saving lives came before performances.
Those issues I discuss on this tour. Not only is comedy an endangered art form in jokes being misconstrued, but it was bulldozered by the lockdowns with theatres and comedy clubs closing down.
Q: You're a big name in the comedy world, and no doubt know other well-established comedians. Is the general consensus that we are on a return to normal now?
A: Hopefully! Then again you hear conflicting reports on the news with numbers rising, so hopefully we are going in the right direction but you never know.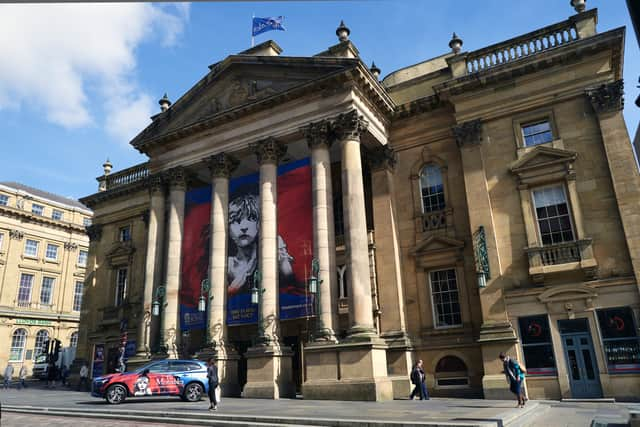 Q: You're stopping off in Newcastle this weekend. Are you excited to be back on Tyneside?
A: It's an incredible city and the Theatre Royal is an incredible theatre. The Theatre Royal has the biggest productions and to just be standing there with a microphone is a real honour.
Q: The Geordie crowds have a reputation for being a lively bunch, are you looking forward to welcoming them back into one of your shows?
A: The Geordies are very, very friendly people... especially compared to London. No disrespect to London, but people ask you how you are in Newcastle compared to London when people are just looking at you!
Paul will be in Newcastle at the Theatre Royal on Sunday 7th November. For tickets and further info on Paul Chowdhry's brand new stand up show 'Family Friendly Comedian', visit paulchowdhry.com