SAS: Who Dares Wins - Jungle Hell is back for another season with a whole host of people from all over the UK enduring one of their hardest battles. There is one person from Newcastle taking part in the soon-to-air new series of the hit reality television show.
The new series will arrive on TV just months after the celebrity version ended. It was won by Dancer AJ Pritchard, Towie Vet Ferne McCann, Calum Best & ex soap star Maisie Smith who all climbed the tallest dune in the Jordanian desert.
Channel 4 has confirmed that the new series of SAS: Who Dares Wins will air on January 23 at 9pm and will be aired every Monday for six weeks as we watch 20 recruits push themselves to the limit.
Bosses at the channel have also stirred things up for the upcoming series. Former Chief DS Rudy Reyes will step down for Mark "Billy" Billingham and there will be a brand new instructor joining the cast.
The new instructor is Chris Olvier. He is a former Special Forces operator and Royal Marine mountain leader who has 16 years of combat experience. Speaking to Channel 4, Chris said: "I will bring a hard-hitting intensity to the SAS: Who Dares Wins DS, being a fiery character with a very passionate approach to military training, with respect being at the forefront of everything I do."
Who is the contestant from Newcastle appearing on SAS: Who Dares Wins?
Jordan - 28-years-old - PT and Professional Boxer
Hailing from Newcastle, Jordan was raised in the Travelling community where she spent years living in a caravan and spent long periods of time where she didn't attend school.
When Jordan was 16, she came out as gay, and despite being married now it wasn't easy for her at first. She was ostracised by the Travelling community. She then lived with her grandma who would bring her up.
After being shunned by the community, Jordan entered a dark period in her life where she turned to substance abuse and violence, resulting in her waking up one morning with the police at her door investigating a fight that Jordan couldn't even remember.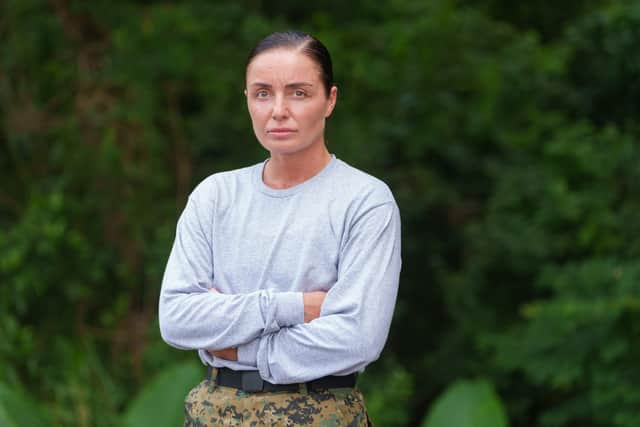 Four years ago, Jordan discovered her true passion in boxing, allowing a healthy outlet for energy and emotions. She now lives with her wife and one-year-old baby.
When asked why she decided to appear on the show, she said "I've watched the series for years and always thought that's a bit of me, just had to wait for the right moment in my life to apply. This year I felt I was physically and mentally prepared so I went for it."
Jordan was also quizzed on what she hoped to get out of the experience, where she replied with "I wanted to realise how far I could really push myself and take that into the boxing ring in the hope to one day become world champion. I push myself every single day but felt SAS would give me that extra bit of spice and drive."