ABBA Disco Wonderland is a hugely popular ABBA themed club night, which has already had three sold out UK tours.
It is back on the road again, and will arrive in Newcastle's brand-new music venue, NX on Thursday September 29.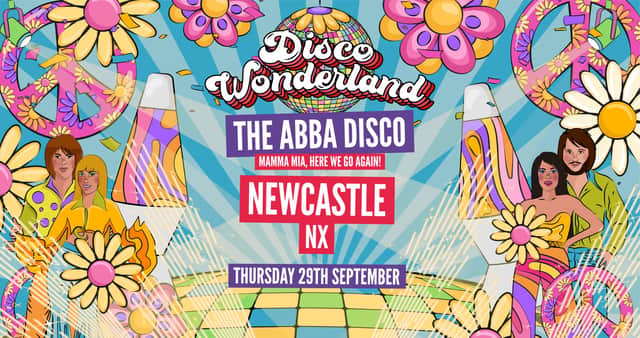 This will be one of the first shows to take place at NX, which was formerly the O2 Academy. The newly revamped venue will be the place to go for live music, events and club nights, and it holds a capacity of 1,500.
At ABBA Disco Wonderland, you can expect to dance and sing along to ABBA's biggest hits as an ABBA tribute band perform, alongside other 70s and 80s disco tracks. The venue will be completely transformed to create the 'Disco Wonderland' aspect, with confetti cannons, disco lights and jets across the dance floor.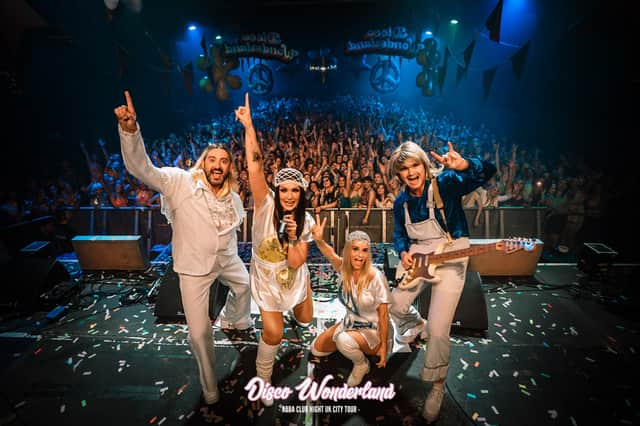 ABBA have remained popular since their Eurovision debut in 1974, and are still played in clubs today. This event is inclusive of all ages, from those who enjoyed ABBA in their earlier years, to young fans who are discovering them now for the first time.
Prizes can be worn at the event for the best-dressed, therefore organisers are encouraging those who attend to dress in groovy 70s and 80s attire.
A Disco Wonderland spokesperson said: "We're delighted to be bringing ABBA Disco Wonderland back to Newcastle. The crowd is always amazing here and we know this year will be no different. We're going to be pulling out all the stops for the event so expect our biggest and best show ever!"
ABBA Disco Wonderland is an 18+ event. Tickets can be purchased here, and start from £9. For more information on VIP packages and group deals please email [email protected]