It has been officially announced that The Lion King musical will return to the North East next spring, with their internationally acclaimed production.
The show will run for seven weeks, with their first show taking place on Thursday March 16, and ending on Saturday May 6.
This is the first time since 2014 that The Lion King has been in the North East. Last time, the show enjoyed a triumphant sell out run at the Sunderland Empire, and it will return to the same venue when it returns.
Marie Nixon, Theatre Director at Sunderland Empire said: "We are delighted to be welcoming the incredible Disney theatrical phenomenon, The Lion King, back to Sunderland for a huge seven week run from next March. The show first visited Sunderland Empire in 2014 with a record-breaking run for our theatre - with audiences from far and wide rushing to the venue and selling out every show. Eight years on, it's a privilege once again to have the opportunity to welcome tens of thousands of people from across the region and beyond to see this world-leading production."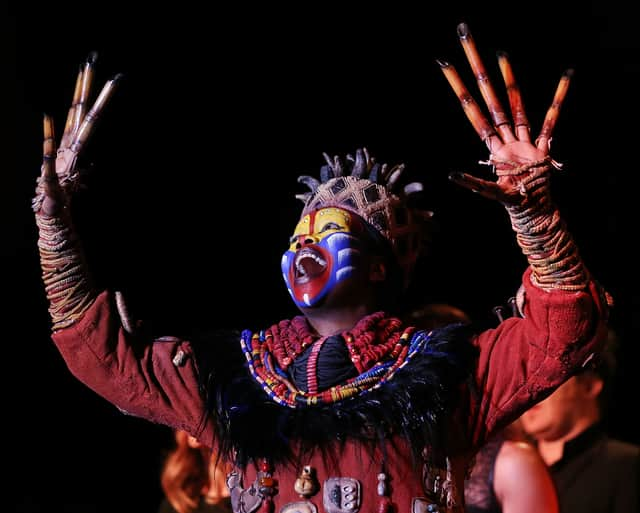 The Lion King musical involves the telling of Simba's epic adventures, and his struggles with the responsibilities of becoming king. The show uses masks, puppets and costumes to help bring the story to life. The artistry within the production is heavily influenced by the culture of Africa. The creative team have gone on to win numerous awards.
The iconic animated movie was first adapted into a musical theatre production in the US in 1997, and has continued to achieve success in various countries.
Songs from the movie will be in the show, but there will also be the addition of 15 other musical numbers, exclusively written for the production - three of which by Elton John and Tim Rice.
Priority tickets will be available from 11am Thursday October 13. The general sale will begin at 11am on Friday October 14. For more information please visit The Lion King tour website.