Just as the right to protest in the UK is up for contention, Protest at Northern Stage seeks to educate children that their lives are theirs- not just a fate resided to them. An idea previous generations were never taught.
Built on the shoulders of the increasing number of young people challenging the status quo, Protest centres around school children standing up and saying 'enough is enough.' Think Greta Thunburg but on a much smaller and realistic scale- making changes first at the grassroots level.
Ignorance has finally reached its capacity and so here we are being put to shame by children in the best possible way.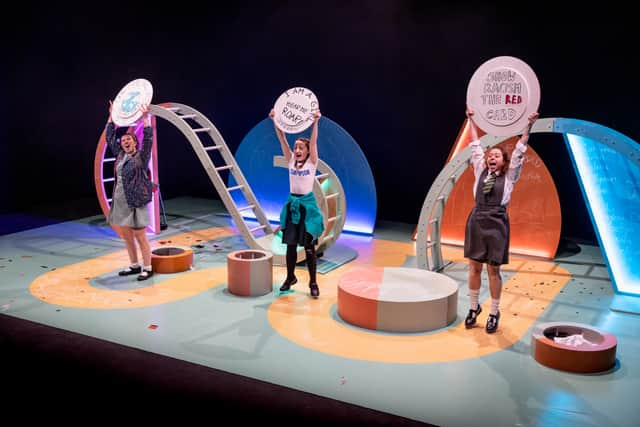 How often have you been so angry at an injustice, about wrongdoing or the destruction of the world and have simply done nothing? Is it because we were taught different things when we were young?
Protest changes this by shifting the conversation and teaching children the world is changeable. It is doable. Optimism should thrive in the face of adversity.
The play follows three young girls in their last year of primary school who are facing separate injustices: sexism, racism and environmental apathy. Each of the girls exist in the same space whilst facing disparate fears about the world they're growing into. In turn, after facing setbacks, frustration and disappointment, each is then encouraged to try and change the system that has previously seen so many defeated.
Aimed at children (aged 8+) and their families, Protest covers heavy and complicated issues in an upbeat and necessary way. Explaining that 'hope is a superpower' and that you don't have to accept the world as it is.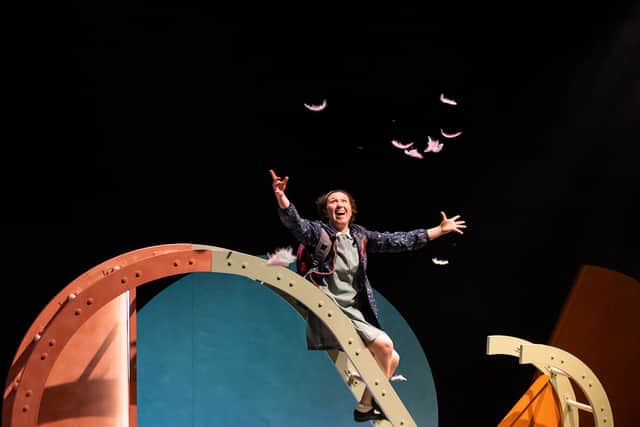 Protest is not just a call for the mobilisation of our youth, but a re-education. It is necessary viewing for any family who wants to teach their children they can be resilient and capable of change.
Hannah Lavery, writer of Protest, said: "It felt important to write a play for young people which offered hope. We are living in such tumultuous times that can leave us all and especially young people with a sense that we have no agency to inspire and create change.
"So, I wanted to celebrate those young people who within their local communities, within their schools, families and friendship groups are working to make their world a better and fairer place for us all."
Protest will run at Northern Stage until Saturday 6th May before touring Scotland.
Read Newcastle's news on the go with our free email newsletters - bringing the headlines to your inbox. Catch up on the day's news and sport and enjoy even more from the NewcastleWorld team. Visit our website here to find out more and sign up.