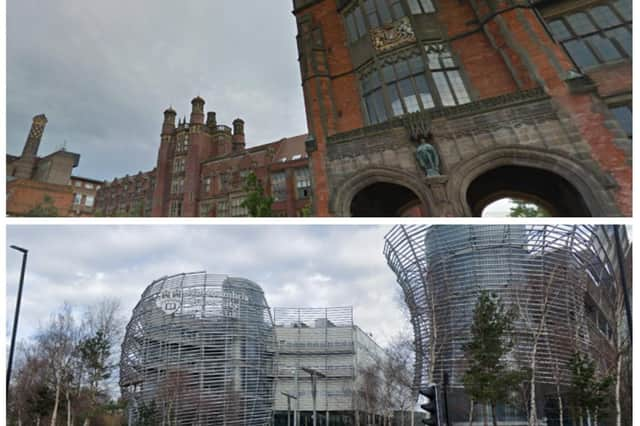 Newcastle's student life is well renowned and has a reputation throughout the UK as a party city, but there is so much more to student life at Newcastle and Northumbria universities.
These are some things current students and graduates will know all too well and potential students can look forward to.
1: The warm welcome
The people of the North East are well known for their friendliness and this generosity doesn't exclude students. Anyone coming to the North East after spending their college years away from the region will feel at home straight away. Our tip is also to not just keep friends in student circles if you are able to. Meeting anyone away from university offers the chance to see our region for what it really is.
2: The chance to go out every night of the week
University isn't just for learning, of course! While most cities offer club nights on Friday and Saturday nights as well as the occasional weeknight, Newcastle comes alive seven days a week with students flocking to clubs and bars around their schedules. Need to be up early on a Saturday morning but have no lectures on a Friday? There'll be a Thursday club night which will be ideal!
3: Digital Mondays
As much as there are a huge amount of clubs and bars across Newcastle, none are as synonymous with the budget student lifestyle as Monday nights at Times Square's Digital. Everyone has their own stories of Digital Mondays, for better or worse!
Nights aren't just for drinking on Tyneside and many students who may not be used to having concerts just outside their front door may feel overwhelmed at the amount of options on offer from both touring bands and local acts. From the Utilita Arena to Bobiks in Jesmond and beyond, there will be something for everyone.
5: Bargains at local markets
Whether you are looking for quirky decorations for a student flat or low budget vintage clothing, Newcastle's huge array of markets are ideal for picking up some bargains. From Jesmond Dene's bi-monthly food market or the Quayside's Sunday offerings and Ouseburn's occasional get-togethers, there's no need to spend big.
6: The Metro
To anyone coming from a region of the country without a light transit system like the Tyne and Wear Metro it can be a huge surprise not everywhere has a similar setup! The Metro is a fantastic, cheap way to get to know the area better.
7: Having a home from home at Christmas
Newcastle comes alive over the Christmas period with ice rinks and light switch ons offering students the chance to make new traditions.
8: A new second team
Football clubs are inherited from generations of support, but North East football clubs find a way to get under your skin regardless of upbringing. Newcastle United are on an upwards trajectory at the moment and many students have found a new sporting love during their time in the North East.
9: Not wanting to leave!
A three year degree may seem like a long time at the start of a degree, but once dissertations are submitted and final grades are calculated no one will want to leave their new home.