Great North Run organisers Great Run has confirmed a huge part of the half marathon will be returning in 2023.
After taking a year away from the event in 2022, RAF acrobatics group the Red Arrows will be making a return to the north east to take part in the team's traditional role of flying over the Tyne Bridge towards the start of the race as well as performing a full display along the South Shields coast at the finishing area.
The group sat out the 2022 event following the death of Queen Elizabeth II but were present at the out-and-back 2021 edition of the race which saw participants start and finish the half marathon distance in Newcastle.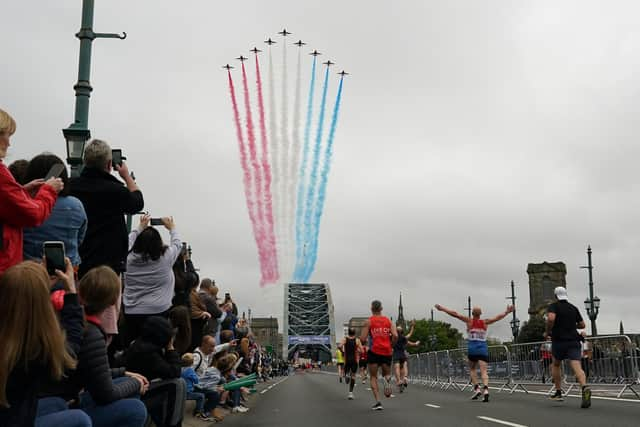 The ballot for the 2023 Great North Run is still open but time is running out to apply. Ballot entries close at 10am on Monday, February 20 with potential entrants finding out whether or not they have been successful in the following days.
The sight of the Red Arrows flying over the Tyne Bridge remains as one of the most iconic annual scenes in the North East and usually occurs around half an hour into the start of the race, allowing some runners to cross into Gateshead under the RAF team.
The 2023 Great North Run will be happening on Sunday, September 10 and is set to be the first regular version of the race since 2019 after the Coronavirus pandemic and death of Queen Elizabeth II altered the 2021 and 2022 races while the 2020 run was cancelled.