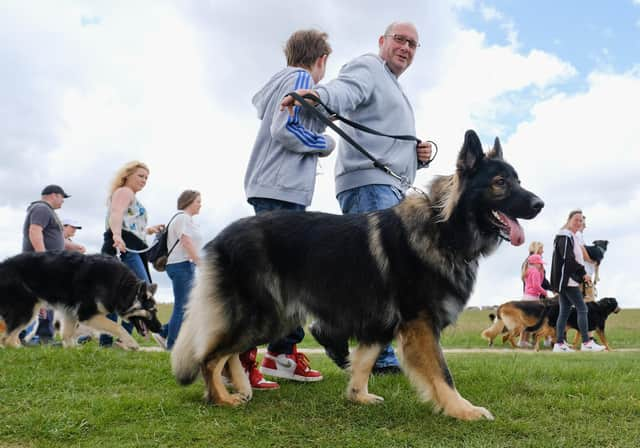 Love Your Pet day is a great opportunity to show your furry friends more affection than ever, and what better way to do it than by taking them on a special walk?
High Heaton's largest park is a favourite for dogs and owners alike. The boating lake and play area mean fun can be had for the whole family while the combination of open spaces, minimal direct links to roads and proximity to Jesmond Dene for a longer and more varied walk mean it is ideal for a trip out the house.
This woodland offers a perfect walk for those who know their pet loves to explore. The 231 acre site offers a range of paths and walkways so no two walks are ever the same while the streams, ponds and open fields offer a lovely change of scenery around every turn while the placement of the site offers a refreshing change away from the city.
For anyone who lives in the city and hasn't got access to the walking sites further afield, this Gosforth park is perfect. As well as the wide open spaces in the heart of the city, it is accessible from all sides and is a serene break from the hustle and bustle of city life. The Park can also be linked with the Town Moor for those wanting a longer walk with their dog.
Another city centre park, Leazes Park is accessible, full of places for all dogs to explore and be entertained by. The paths are lined by trees for protection from either the sun or rain and the mix of paved and unpaved ground is perfect for paws. A walk around the park is completed with a trip to the site's cafe.
FInally, this park on the north bank of the Tyne is perfect for dogs and their owners. Away from any traffic with wide paths and long, winding routes. Those looking for a longer route can start at the park and work their way along the river to St Peter's Marina.