How to catch a sight of the Northern Lights in Northumberland
It may be synonymous with scandinavia, but it is possible to see the aurora borealis locally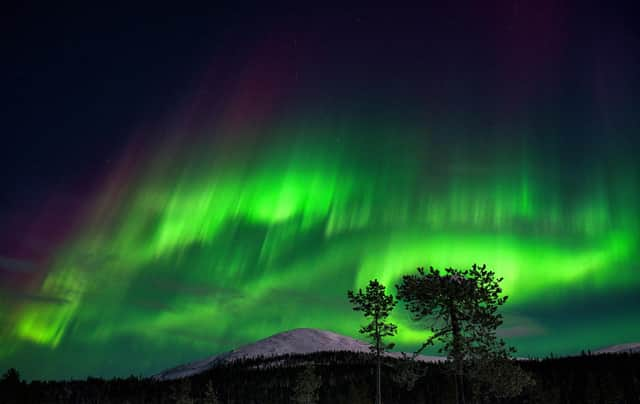 It is one of the most famous and beautiful natural wonders of the world and is often considered to only be seen close to the North Pole, but it is also possible to see the Northern Lights from Northumberland.
The two most likely reasons for the northern lights to be visible come from heavy storms further north, which can send the visible light south towards the UK while the more likely reason for seeing the lights in the UK is due to solar activity higher in the sky.
Thanks to the dark skies and minimal light pollution from towns and cities across the county, Northumberland is not only one of the top places across the UK to stargaze, but Northern Lights viewings too.
The best time to see the Northern Lights come through the winter months, although this is simply due to the length of days at this time of year which is why the most prominent viewings come at the North Pole.
The spring and Autumn equinox also improves the chances of seeing a light show thanks to increased solar activity.
It is suggested the best way to improve chances of seeing the light patterns is also to remain on an isolated part of the coast and look towards the northern horizon.
The coastline between Bamburgh and Seahouses has often been selected as a top site thanks to the lack of built up areas nearby and the clear northern views which are not interrupted by light pollution, while Holy Island slightly further up the coast is also touted as a top spot.
Even if the time of year, time of night and position is right, there is still no way to guarantee seeing the Northern Lights. Even with years of records, it is tough to predict when a display will take place, but with enough persistence, it is possible to see the phenomenon without needing to leave the county.