How to watch England kick off their Rugby league World Cup against Samoa at St James' Park
After a one year delay, the tournament gets underway on Tyneside this weekend.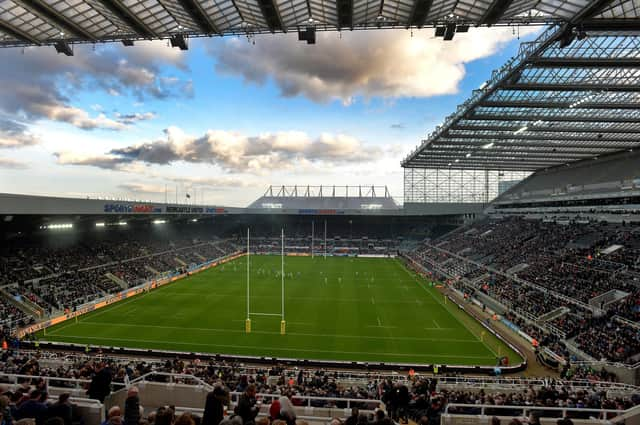 After well over a year of waiting, the Men's Rugby League World Cup will start on Saturday, October 15 and Tyneside is hosting the opening fixture.
Two Newcastle stadiums will be hosting matches with Kingston Park Stadium also welcoming sides from across the globe.
The 16th edition of the tournament was rescheduled from last year due to the Covid 19 pandemic and subsequent withdrawals of Australia and New Zealand.
Here's all you need to know about watching the game.
Where can I watch the England vs Samoa Rugby League World Cup opening game?
The fixture is scheduled to be played at 2:30pm at St James' Park with coverage coming on TV by BBC One for fans across the UK.
Coverage will start at 1:15am before Australia vs Fiji at Headingley is shown on BBC Two from 19:00 in a great start to the tournament.
The World Cup is set to be the largest event in the sport's history with the men's, women's and wheelchair events all taking place at the same time. All matches will be shown across BBC TV channels as well as the network's iPlayer system.
Are Rugby League World Cup tickets still available to buy?
Regular tickets start at £30 for adults and £15 for children and rise as high as £110 per ticket.
Tickets at the Kingston Park fixtures are still currently available and start at £20 for adults and £10 for kids and rise to £55 per person.
How can I get to St James' Park and for the Rugby League World Cup?
The stadium is in the heart of Newcastle's City Centre and can be easily reached from across Tyne and Wear thanks to the Metro. As well as having its own station, the venue is a short walk from Haymarket and Monument stations while Eldon Square and Haymarket Bus Stations are also a walkable distance.