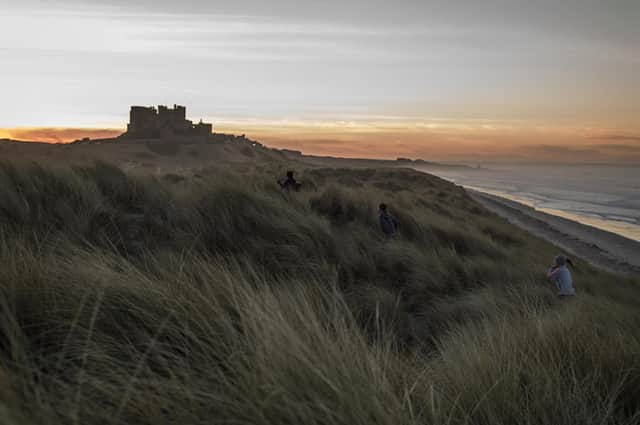 Bamburgh Castle (Photo by Dan Kitwood/Getty Images)
Northumberland has been placed at number four in the New York Times' top 'places for a changed world.'
The list incorporates global sites which shows where change is happening to ensure stability and survival rather than places with new, hot cultural scenes.
The website states that the focus of the list this year is "where endangered wild lands are being preserved, threatened species are being protected, historical wrongs are being acknowledged, fragile communities are being bolstered — and where travelers can be part of the change.

Most Popular
Northumberland is seen as a standout aspect of the British coastline by the publication with the 44 mile stretch of coast along the county as a prominent aspect of the North East.
The coastline is described as "the epitome of rugged England: misty dunes, rocky headlands, wild beaches."
The clear skies experienced north of the Tyne also get a special shout out thanks to the Northumberland International Dark Sky Park, which offers some of the lowest levels of light pollution in the country, in addition to having one of the largest areas of protected night sky in Europe.
Cultural aspects of the region are also expanded upon thanks to the 1,900th anniversary of Hadrian's Wall and the series of events which are set to be happening to celebrate across 2022.
Northumberland was the only English region to be included on the list, while Scotland's Inner Hebrides was the only other addition from within the UK.