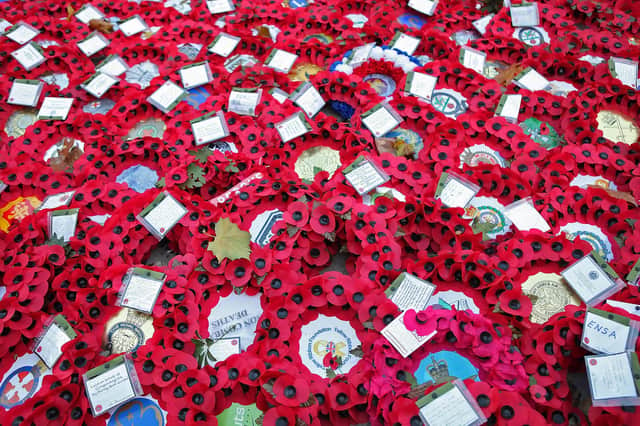 North Tyneside Council has announced which roads will be closed this week to make way for Remembrance parades across the area.
The majority of services across the country will take place on Sunday, including all of those listed below.
Roads are closing across six towns in North Tyneside with all the impact set to be short term thanks to what the council calls rolling closures. These are moveable, quick blocks for small events such as remembrance parades.
A small section of roads will be closed off to cars in Tynemouth with Huntingdon Place and Manor Road between Huntingdon Place and the junction with Percy Park Road being made available to parades from 10:15am until 11:35am.
Manor Road will continue to be closed throughout the service which is set to run from 11:35am until 12 noon.
Up the road in Whitley Bay, road closures will be in place from 2:15. The route will follow along Victoria Terrace, Whitley Road, Park Avenue, Marine Avenue and Watts Slope with cars being given access again from 3:00pm.
Wallsend are also holding a memorial parade with roads in the area closing from 10:30am for the 11:00 service. Richardson Street, High Street East, Church Bank, St Peters Road, Burn Bank, Archer Street and Burn Close are set to be closed until around 12 noon due to the parade returning through the same route to Wallsend Town Hall.
Further north at Forest Hall, road closures will commence from 10:25 with the parade route following Crescent Way North, Forest Hall Road, Station Road and Station Road North with all roads set to reopen at 11:15am.
On the other side of Gosforth Park, Wideopen will also see roads in the area closed on Sunday morning.
From 10:30am the local Remembrance Day parade will follow Bridge Street to the war memorial at Seaton Burn before returning to St Columbas Church for 11:30am when roads will reopen.
Finally, North Shields will also only see one road closed with Hawkeys Lane being shut off from 10:00am until 12 noon. The junction between Hawkeys Lane, Lansdowne Terrace and Spring Gardens will be closed for the longer period of 9:00am until midday.