Review: What to expect from Newcastle's new disco lounge The Hustle?
Dazzling new bar The Hustle launched in Newcastle city centre, but did the New York styled lounge live up to its glitzy expectation?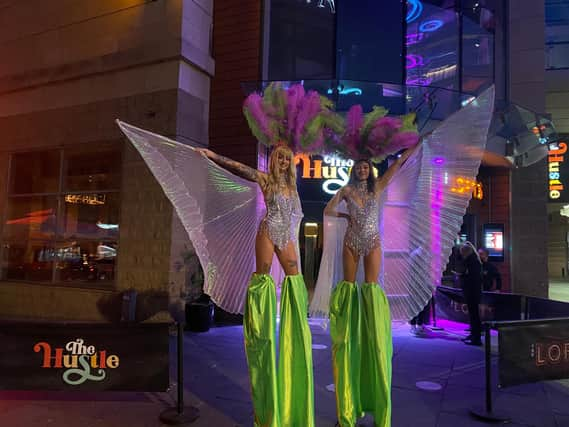 Women on stilts, passion fruit martinis and wandering waitresses with canapes, that was the scene on Friday, October 15 at the launch of Newcastle's new bar The Hustle on Newgate Street.
The launch, by the team behind super nightclub The Lofts, offered complimentary prosecco and canapes to first time visitors, but much to my disappointment I must have missed the New York styled fresh pizza slices.
Featuring a live DJ playing generic party house tunes, the city centre bar was relatively busy but would best describe the atmosphere as lacklustre.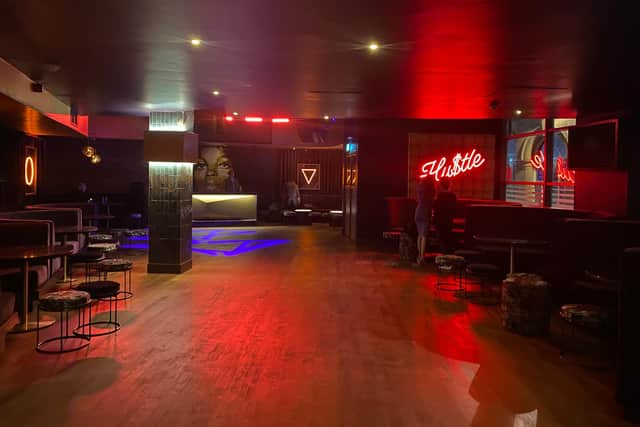 I was hoping for something intriguing and distinctive after the bar changed hands several times over the years and although the interior was glamorous, I didn't feel like there was anything captivating or different in comparison to other places in the city.
The bar itself is in an ideal location next to The Gate, which is always popular on a weekend and a friendly promoter outside was doing an excellent job of encouraging drinkers inside.
Nonetheless the canapes were appetising and the taster passion fruit martini was flavoursome while the huge wood fire pizza oven looked promising and the bright coloured and sparkly women on stilts did add character.
The full New York style tapas menu, which will be available from October 29, sounds appealing and I think this element of 'light bites and drinks' will make a difference in making the bar more individual.
The grand full opening party takes place on Friday, October 22.