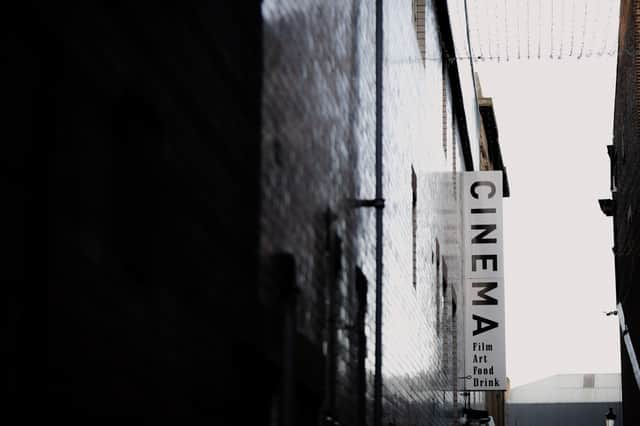 There's plenty of spooky fun happening around Newcastle this Halloween but the Tyneside Cinema's spine-tingling all-nighters may well be the most hell-raising option.
The cinema is embracing Hallwoon festivities by inviting customers to spend the night from sundown on Saturday, October 30 until the sun rises on Sunday, October 31.
However, this is no sleepover and the cinema will be full of screams rather than snores.
The Tyneside Cinema is showcasing a number of Halloween classics, as well as new projects, that fit the mood for the spookiest night of the year.
There are four different options for horror film-lovers to chose from, if any are feeling brave enough to spend the night glued to the screen.
Customers book each film separately, so can hop in and out as they please, but with prices from £3.33 per ticket, it is feasible to watch them all.
Here's how the options break down.
Classic: Horrorversaries 2021
The cinema celebrates classic horror films' birthdays in this one, with a special belated celebration for those with milestones in 2020.
1) Psycho – 60th Anniversary (well, sort of) screening, 10:10 pm to 12:14 am.
2) The Omen – 45th Anniversary screening, 12:35 am to 2:31 am.
3) Return of the Living Dead – 35th Anniversary (well, sort of) screening: 35mm presentation, 3 am to 4:36 am.
4) The Fly – 35th Anniversary screening, 5 am to 6:37 am.
Electra: Rage in a Cage
Nicholas Cage fans, this one's for you. The cinema promise to throw in 'a few tricks' throughout the night too with a surprise film to close the night.
1) The Wicker Man, 10 pm to 11:51 pm.
2) Prisoners of the Ghostland, 12:15 am to 2:03 am.
3) Mandy, 2:25 am to 4:31 am.
4) Surprise Film, 4:50 am to 6:40 am.
Roxy: It's Always 1981 Somewhere
You'll travel back 30 years with this selection of films, cherry-picked from 1981.
1) An American Werewolf in London, 10:05 pm to 11:47 pm
2) The Evil Dead (35mm), 12:12 am - 1:55 am.
3) Scanners, 2:20 am to 4:08 am.
4) My Bloody Valentine, 4:30 am to 6:05 am.
Gallery: 2020: Resurrected
For those wanting a more modern scare, the cinema will also be showcasing some of the best spooky films from the past 12 months.
1) Saint Maud, 10:15 pm to 11:44 pm.
2) Surprise Film, 12:10 am to 2:32 am.
3) Possessor, 2:55 am to 4:43 am.
4) Host, 5 am to 6:02 am.
Tickets for all the screenings can be bought here.