Tyneside Cinema to host 'Paul Verhoeven Season' including Robocop and Basic Instinct
Tyneside Cinema has announced a slate of Paul Verhoeven film screenings, with the legendary local cinema set to celebrate the filmography of the 83-year-old director
Watch more of our videos on Shots!
and live on Freeview channel 276
Visit Shots! now
Tyneside Cinema has announced a series of screenings of Paul Verhoeven movies throughout April and May this year.
The "Paul Verhoeven Season" will celebrate the 83-year-old director's accomplishments, with the legendary cinema set to screen some of his greatest films including Robocop and Basic Instinct.
Kicking things off with 1987's action-packed classic Robocop on Saturday, April 9, the Verhoeven season is set to continue all the way through to Sunday, May 22, ending with the science-fiction military feature, Starship Troopers.
A total of ten films from Verhoeven's filmography are set to be shown across the month-long season, classic features like Starship Troopers and the recent documentary You Don't Nomi, which details the making of Verhoeven's 1995 feature, Showgirls, are on the schedule.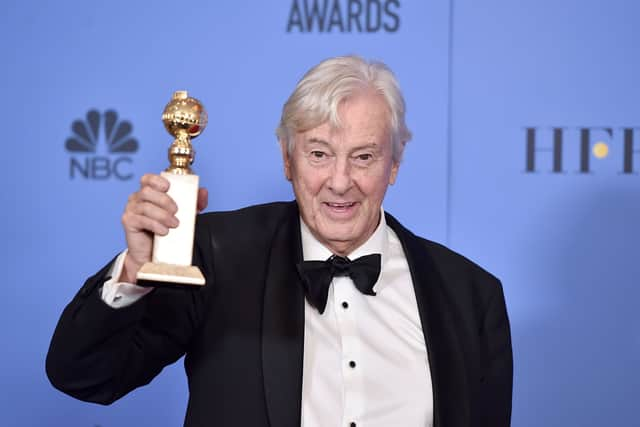 Classic action flicks like the Arnold Schwarzenegger-starring Total Recall is available alongside the lesser-known gem Hollow Man, starring Kevin Bacon and Josh Brolin in a loose adaptation of H.G. Wells' The Invisible Man.
Times and listings for each film, from Verhoeven's recent features Elle and Black Book to his career-best work throughout the 1990s with Showgirls, Total Recall and Starship Troopers can be found below.
Robocop - Satuday, April 9 at 9pm and Monday, April 18 at 8:30pm
Flesh + Blood - Wednesday, April 13 at 8pm and Wednesday, April 20 at 2:45pm
Elle - Tuesday, April 19 at 8pm
Total Recall - Saturday, April 23 at 9pm- Tuesday, May 3 at 8:30pm
Basic Instinct - Friday, April 29 at 20:15pm- Tuesday, May 10 at 20:15pm
Black Book - Saturday, April 30 at 2:45pm
Hollow Man - Friday, May 6 at 8:30pm
Showgirls (35mm print) - Friday, May 13 at 8:30pm
You Don't Nomi - Friday, May 13 at 6:15pm and Saturday, May 14 at 6:00pm
Starship Troopers (35mm print) - Wednesday, May 18 at 8:15pm and Sunday, May 22 at 8:00pm
Bookings for the feature films in the Paul Verhoeven Season can be made on Tyneside Cinema's website.