More children in need in Newcastle
There has been a rise in the number of children needing extra protection or support in Newcastle, new figures show.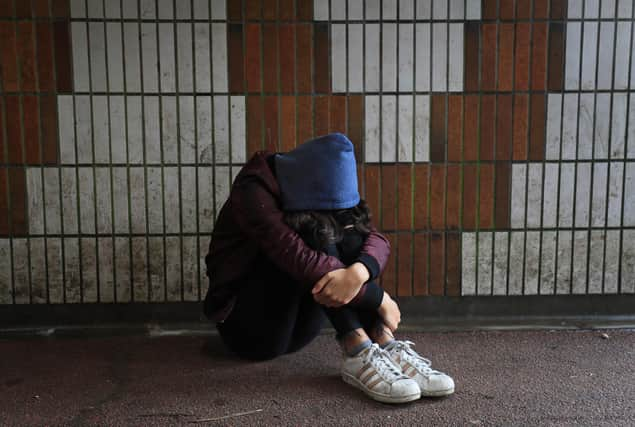 There has been a rise in the number of children needing extra protection or support in Newcastle, new figures show.
It comes as the Local Government Association said greater funding for children's services and councils is needed to meet the high demand for families needing support.
Figures from the Department of Education show there were 2,835 children assessed as needing help and protection because of risks to their development or health in Newcastle as of March 31 this year – up slightly from 2,783 the year before.
Children in need include unborn children, as well as young people aged 18 or over who continue to receive care, accommodation or support from children's services.
The rate of children in need in Newcastle was 493 per 10,000 children, well above England's overall rate of 343 per 10,000.
Louise Gittins, chair of the LGA's children and young people board, said the figures highlight the growing pressure on councils to support vulnerable children and families.
She added: "It is absolutely vital that the Autumn Statement ensures that children's services are adequately funded so councils can meet this continually high demand and ensure children and their families get the support they need, as soon as they need it.
"Councils continue to innovate in order to reduce costs, but further funding is required in order to meet demand."
She said funding for all councils – not just those chosen for pilot schemes – could be invested in stabilising the current social care system and helping the Government "fulfil its ambitions for all children".
Across England, there were over 640,000 referrals requesting services for children in 2023, down 1.5% from 2022.
In Newcastle, there were 3,764 referrals last year. Of them, 48.9% were found to not need services.
After a child is referred to children's social care services, an assessment is carried out to identify the primary need for services.
Some factors identified in assessments in Newcastle included mental health concerns about the parent (10%) and emotional abuse (9%).
Iryna Pona, head of policy at The Children's Society, said the recent statistics underscore the persistent challenges many young people face.
She said: "It's so important that we stay alert, spotting signs of distress and offer help as quickly as possible. Recognising issues early can make a world of difference."
She added it is vital to understand children of all ages can be at risk.
A Department for Education spokesperson said reforms to children's social care will focus on more early support for families and reducing the need for crisis response at a later stage.
They said: "This includes investing £45m through our families first for children's pathfinder to test major reforms to children's services from family help to the edge of care, including child protection."