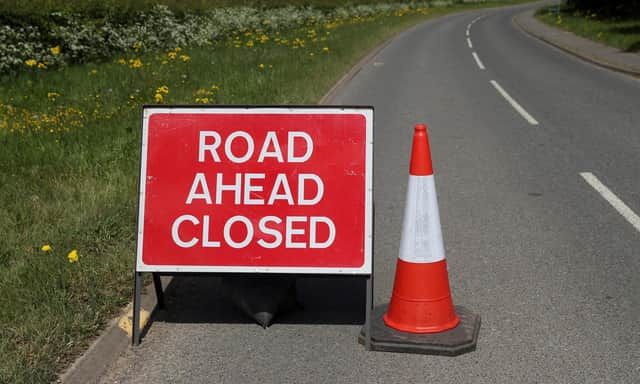 Drivers in and around Newcastle will have five National Highways road closures to watch out for this week.
And two of them are expected to cause moderate delays – with motorists facing waits of between 10 and 30 minutes.
The latest expected works list, with notes from National Highways, shows that one closure already in place is expected to carry on this week:
• A1, from 8pm April 10 2021 to 6am September 1 2022, moderate delays (10-30 minutes): A1 northbound and southbound, junction 74 Scotswood to junction 79 North Brunton, carriageway closures for major Project carriageway widening.
And a further four closures will begin over the next seven days:
• A1, from 7pm July 16 to 6am July 17, moderate delays (10-30 minutes): A69 between, junction A1/A69 and West Denton Interchange carriageway closure eastbound and westbound, for essential maintenance. Diversion via A1.
• A19, from 8pm July 20 to 6am July 21, slight delays (under 10 minutes): A19 northbound and southbound, Fisher Lane to Moor Farm, Lane closure for horticultural works.
• A69, from 8pm July 23 to 7am July 31, slight delays (under 10 minutes): A69 Throckley Bypass between, junction A6085 and B6528, overnight carriageway closure in both directions to allow routine maintenance.
• A696, from 8pm July 25 to 6am July 26, slight delays (under 10 minutes): A696 eastbound and westbound, Kenton Bar to Newcastle Airport, Lane closures for drainage works.
National Highways is responsible for maintaining motorways and major A-roads, so closures of smaller roads will not be included in their schedule.