The day of the A Level test results is approaching, and students in Newcastle will be anxious to see how they did.
Students can finally find out their grades after a year of hard work, which will determine their future in tertiary education and, eventually, their career path.
Those who did not receive the grades as expected could, however, file an appeal in order to attend the university of their choice.
Here is everything you need to know about the A Level exam results and how to appeal.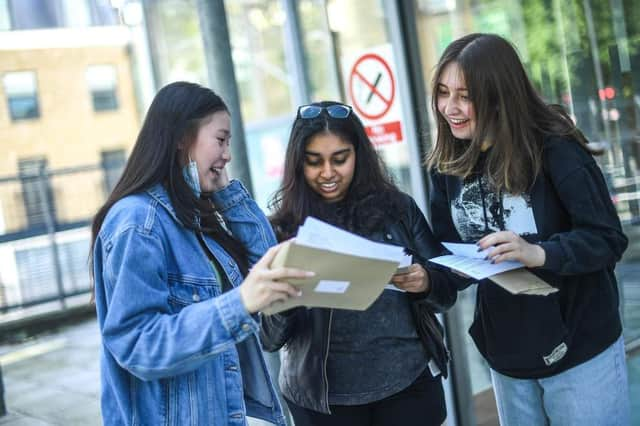 When will the A Level exam results be released?
Pupils across England including in Newcastle, will receive their official exam results on Thursday, August 18.
They will be able to collect the results from the school or college office, with a completed permissions slip, anytime after 8am.
If you can't be there in person, you can log in to your UCAS account online to find out what your chosen universities have decided.
What time will UCAS update?
Your A-level results are sent immediately to UCAS, and UCAS Hub will be updated accordingly - usually about 8am.
However, only your university application status will appear on UCAS and you will still need to go to your sixth form or college to collect your results.
You may have to wait a bit longer, as the system will likely be crowded with students wanting to find out whether they have received offers.
How do you appeal your A Level results?
According to the government website, pupils who do not receive the grades they had hoped for are allowed to appeal.
You can contact your school or college to challenge the results and can request that the exam board review the marking of the exam entry.
If you're a private candidate you can contact the exam board directly, or contact the school or college that submitted your exam entry.
You may have to pay a fee if you ask for a review and your grade is not changed as a result and you are advised to check with your school or college before they contact the exam board.
The exam board will then check your work for marking mistakes and your mark may change if they find any.
If your mark changes your overall grade may also change. Your new grade could be higher or lower than the original.
If you still think there's a mistake, you can ask your school or college to appeal the result. The exam board will then look at your work again and decide if your mark or grade needs correcting.