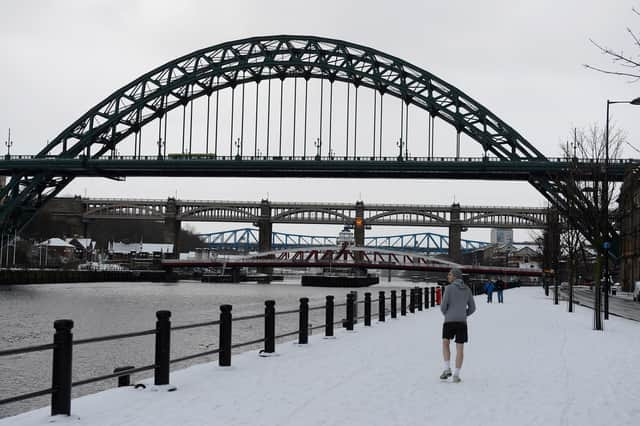 Winter is on the near horizon, and it may not be long until clouds carrying snow follow.
The Met Office has predicted that we may see snow on Tyneside before the end of the month as we head closer to the coldest period of the year.
For the period between 21 November and 30 November, it is believed we will see a northwesterly airflow, bringing "unsettled conditions across northern areas."
This is likely to bring long spells of rain according to the Met Office, with some snow on higher ground. The service has suggested this snowfall could reach lower ground – including Newcastle – at times.
As part of their long range forecast for Newcastle, the weather service suggest there could be snow and ice to contend with in early December.
According to WxCharts' weather information, the UK could see its first snowfall of the winter next week in Northern Scotland, with a small chance of snow for the North East by the end of next week, although this may also fall as rain.
Could Newcastle see a white Christmas?
Odds currently have Newcastle as a joint favourite to see a white Christmas this year, with the city matched with Birmingham and Edinburgh at 4/1 to see snowfall on 25 December.
Those who are hoping to see the traditional views of snow settling on the ground as we all open are presents may be disappointed though, with a white Christmas defined as one snowflake falling over the 24 hours of Christmas Day.