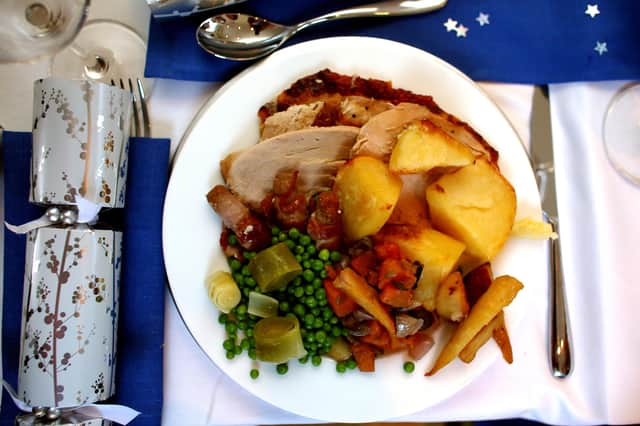 Christmas dinner is one of the highlights of 25 December each year, but those tasked with crafting and cooking the meal would often rather it be left to someone else.
There are plenty of restaurants across Newcastle which are taking bookings for Christmas dinners on 25 December and although some have already filled their availability, there is still a good range of places to eat out if you don't want to make your own meal for the big day.
Tables for Christmas Day are getting booked up quickly, so make sure you get booked in soon in case you run out of time!
One of the top places to get the family together this year is the Baltic Centre's Six Restaurant. The High quality eatery at Gateshead's premier art gallery is offering a set menu for Christmas Day with three courses costing £95 for adults and £50 for kids.
The restaurant is also taking bookings for festive meals throughout December with a different set menu. For bookings between 12pm and 6:30pm in December, the restaurant is offering a £36 for three courses offer.
Across the Tyne in the heart of the city centre, the Vermont Hotel is also offering a high brow Christmas lunch experience. With two sitting times available and a vast set menu with the option to retreat to the site's bar for drinks and mince pies afterwards, this is definitely worth a look if you're looking to head out for lunch on the day.
Prices for the meal are ££82.95 for adults and £36.95 for children under ten, with under threes eating for free.
Heading further up into the city, the Hudson in the famous County Hotel are also offering full meals for all the family this Christmas. For £80 per person and a reduced rate for children, patrons will get champagne on arrival at the Neville Street Restaurant and three courses.
The Hudson is also offering a special Boxing Day meal for those who aren't willing to head out on Christmas day. For a vastly reduced rate, customers can get a full roast dinner and an additional course for £18.95 or a full three course meal for £21.95.
If three courses isn't enough for you, look no further than Malmaison on the Quayside. From their spot overlooking the Tyne, the restaurant offers champagne on arrival in addition to a four course meal for £109 per person in the boutique restaurant, although private dining rooms are also available for those wanting a more cosy experience.
Down the river in Ouseburn, Hotel Du Vin are offering a three course meal in the heart of the coolest area of the city for £99.95. The price includes a glass of champagne on entry, a starter, raspberry sorbet while the main course is being prepared, a choice of four main meals, dessert and crackers, mince pies and coffee to bring the best meal of the year to an end.