The UK Guide Dog charity is looking for volunteers - here's how to help the great cause
The organisation is currently looking for people to give up their spare time across the North East.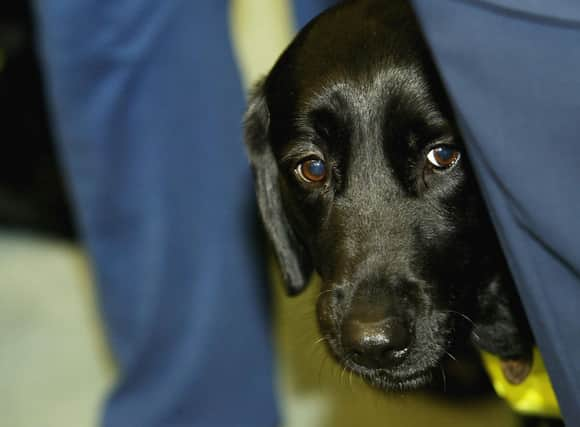 This week marks student volunteering week for Guide Dogs UK, and there are plenty of opportunities for dog lovers to help out for a good cause.
In addition to raising puppies, there are lots of other ways to get involved from fundraising and merchandise to offering guide assistance.
Those wanting the big job of raising a puppy before they find a home to work are in luck as there are a series of opportunities in and around Newcastle – but, as you may expect, the job description is thorough.
Any applicants for the role need to be aged 18 or over and a lot of time is required. Puppies cannot be left alone longer than three hours across any 24 hour period and any prospective pet parents should expect to have their role for between 12-16 months.
Away from puppy raising, fundraising teams are looking for additional people power from volunteers who can promote and take part in a variety of activities to raise money for guide dogs including street collections, staying at stalls during local events and taking collection boxes to local businesses.
Likewise, fundraising assistants are also needed by the charity. These volunteers will research venues for collections and opportunities for speakers to deliver talks as well as completing application forms for street collections.
Those looking for a more hands-on way of supporting those in need can apply to be a sight guide for people living with loss or lack of sight. Partnerships vary from six weeks to over 12 months and availability will be matched with those you are assisting. Those looking to apply will need to undergo an enhanced level disclosure check as well as guide training which can take approximately two days to complete.
The charity's Newcastle team are also on the search for a safeguarding trainer who will deliver training as well as consulting with the rest of the North East team to ensure training across the region remains up to scratch.