50-car slow convoy protest against South Shields driving test centre switch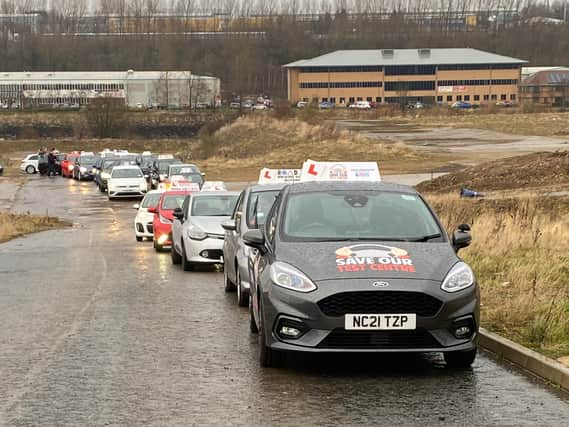 The driving test centre in South Tyneside is scheduled to close on April 10 and after this learners will be expected to take tests in Sunderland.
Driving instructors hope that the convoy will have raised awareness among the public of the impending closure, and the negative impact that this will have.
Lindsay Gallant, a driving instructor and campaigner said: "Today we've done a convoy from Sunderland to South Shields test centre, just in the hope of getting noticed because believe it or not there's still a lot of people out there in and around the area who don't realise that this closure is going to happen.
"We thought a 'go slow' convoy would get us seen in Sunderland because it is going to impact the residents over there, but we will also get seen in South Tyneside as well."
The campaign 'Save South Shields Driving Test Centre' currently has 4,348 signatures, with numerous signatories indicating their displeasure at the DVSA's closure decision.
One petitioner commented: "I'm signing because we can't lose another vital service in our hometown, our young people need this service."
Another wrote: "Many of our facilities are being handed over to Sunderland and I strongly object to this, we are becoming a corridor town and will eventually lose everything."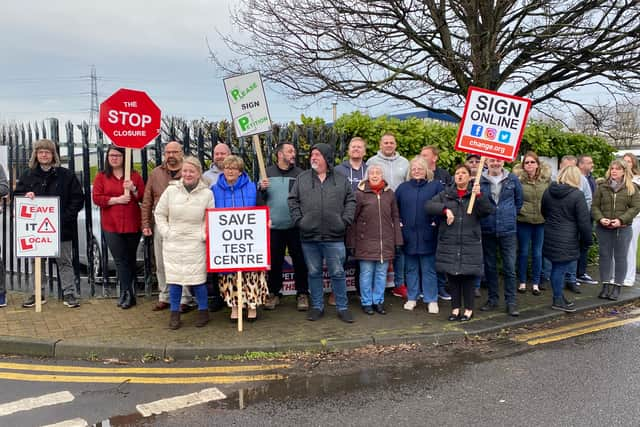 Vikki Holt, a driving instructor and the campaign's leader was present at the protest.
Speaking to Newcastle World, she said: "The protest was a great success, we had a good turnout, and we made our presence felt.
"We hope that it has also shown Sunderland how many extra cars they can expect on their roads on a daily basis, should the South Tyneside test centre close."
The campaign has the full support of South Tyneside Council Leader Cllr Tracey Dixon who present at the protest, she said: "I've come out in support of the driving instructors here in South Tyneside giving them support, the demonstration happened from Sunderland to South Shields, and this is just a little part of what we are trying to do to keep this test centre in South Shields.
"As the council leader I will be working alongside Vikki Holt and the driving instructors, to see what we can try and do to get as much support as possible."
In response a DVSA spokesperson said: "We understand this change may cause an inconvenience for some, but we have worked hard to ensure that there is no change in the number of tests provided to local candidates."