Whether you've just run the Great North Run or screamed your lungs out supporting from the pavement, there's always a special feeling lingering afterwards.
The Great North Run is undoubtedly the biggest running race in the region, but the North East is blessed with a buzzing running scene.
That's in large parts down to the beautiful scenery across Newcastle, Tyneside and Northumberland, but also to the brilliant running community.
parkrun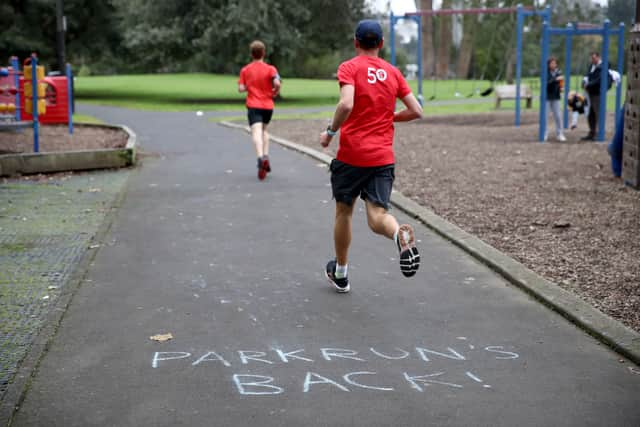 There's no better place to start than with a parkrun on a Saturday morning.
The free weekly event is appropriate for everyone, no matter age or fitness level. There are some elite athletes who enjoy bombing around the five-kilometre whilst others enjoy picking up a cup of coffee on the way to the start line and then chatting to a friend on their way around.
parkrun is a free event and participants just need to sign up online beforehand to receive a barcode that can be either printed out or taken on a phone screen.
There are plenty of parkrun courses around the North East. You can find a full map here but some of the most popular include Town Moor, Leazes Park, Gateshead, Whitley Bay, South Shields and Herrington Country Park.
Gateshead Half Marathon
If the Great North Run has got you wanting to try a half marathon, but you don't want to wait until next September, there's the Gateshead Half Marathon in April 2023.
The event is on Sunday, April 30 and takes in the Quayside's iconic landmarks before finishing with a lap of Gateshead International Stadium.
There's also a 10-kilometre race that happens on the same day.
Run Northumberland Hot Chocolate Kirkhale 10 km and 2 km
Already sold on the words 'hot chocolate'? Us too.
This quirky event in Kirkhale has something for everyone. There's a half marathon and a 10 km race, as well as a two km blast for those wanting something short.
The event takes place on Sunday, December 11 and there's a hot chocolate awaiting all finishers.
North East Harrier League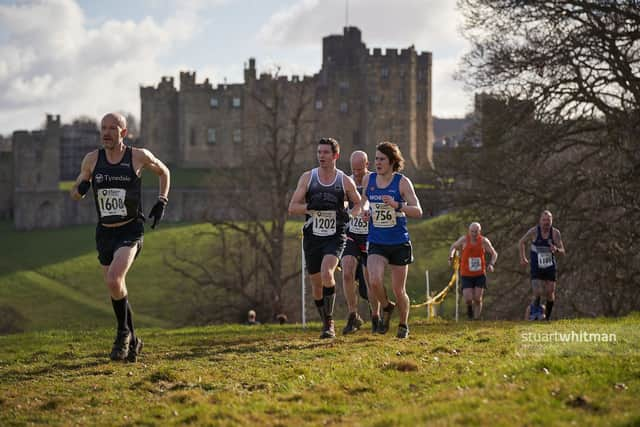 If you're looking for something a bit more off the wall, how about trying your hand at cross-country?
The North East may be known for its rain and wind in winter, but that makes for some fantastic courses. Thousands of runners travel to courses in the shadow of Alnwick Castle, on the biting fields of Thornley and the historic Lambton Estate every few weeks.
Competition level is incredibly mixed and course distances are around 10 kilometres long. It is hilly and it is muddy, but it is very fun.
You will need a pair of cross-country spikes or trail shoes, and sign-up should be done through a local running club.
Run Northumberland Hexham 5 km and 10 km
If you're feeling motivated and know that passion may have faded soon, the Run Northumberland Hexham 5 km and 10 km takes place this month.
The two races happen on Sunday, September 25 so the Great North Run excitement will still be coursing through your veins.
The race is known for being flat and scenic, so a perfect introduction for newbie runners.
Saltwell Park 10 km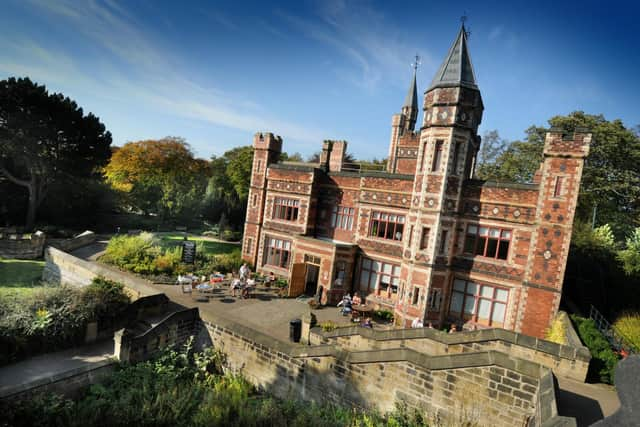 The Saltwell Park 10 km is organised by popular running club Saltwell Harriers and is well attended by all runners in the region.
Snaking up and down the park, this is a hilly one, but Saltwell always looks beautiful on a winter's morning.
The race takes place on Saturday, December 17 and more information from the organisers is coming soon.
North Tyneside 10 km
A date for the North Tyneside 10 km hasn't been announced yet, but it usually takes place in April.
It's one worth keeping an eye on, especially if you like a view whilst you run.
The course starts in Sam Fender land of North Shields and follows the coast all the way up to Whitley Bay. There's one gut-busting hill early on, but after that, it's flat work all the way to the finish.