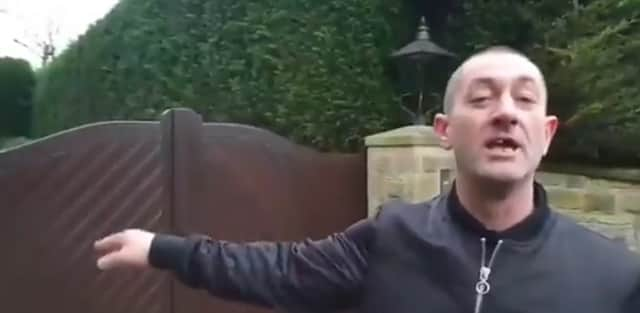 A group of anti-vaccine activists targeted what they believed to be Newcastle United legend Alan Shearer's house after the former footballer supported the rollout of the booster vaccine.
Shearer recently featured on the Premier League's official Twitter page encouraging followers to get vaccinated and kerb the rising number of Covid-19 cases.
He said: "We all want to keep safe on a matchday and the best way we can protect ourselves and other people is to get vaccinated.
"If you're eligible, get your booster booked as soon as possible for the best possible defence against COVID for you and your family."
A group of anti-vaxxers took issue with the statement and targeted a house they believed to be Shearer's this week.
Footage has emerged online of a small group of people standing outside the gates of a property trying to "serve" the pundit with supposed legal papers for "lying to the public".
The incident is reported to have taken place on Wednesday, December 22.
Shearer does not appear in the video, despite the group ringing a buzzer multiple times.
One man in the video said: "There's no-one answering guys, we're just going to post it through.
"Hopefully Mr Shearer will have a look at this paperwork because he's been lying to the public."
The same group have supposedly performed similar stunts at properties belonging to Jeremey Vine and Dr. Hilary Jones.