"We had to just go home to watch her deteriorate and die."
Gail Rich remembers the fateful day her young daughter Nicole was diagnosed with Batten Disease.
The journey to that point had been long and traumatic yet, unbelievably, was just the start of a heartbreaking few years for the family.
Carlisle-born Gail and her Glaswegian husband Matthew moved to Throckley in 2009 and settled down to have a family.
A son, Louis, came along in 2010 and then 18 months later the family welcomed their first daughter in Nicole.
In her early years, Nicole struggled with her speech but Gail and Matthew were reassured that it happens from time to time and the words would come.
As time ticked on, progress seemed slow and worries started to mount.
Gail said: "Words weren't really sticking with her but we thought when she got to school it would be fine and they all speak at different times.
"She started school and after a few months they were a little concerned as there wasn't any development in her speech."
With everything else in Nicole's early years going well, the parents thought it must just be some vocal chord issues.
Eventually, at the age of three and a half and found to be behaving like an 18-20-month-old baby, Nicole was diagnosed with Global Development Delay.
As a small girl, it was easy for the family to hold Nicole back a year at school and hope it would sort itself out - "my god, I wish that was all it was," Gail said.
Just days after the diagnosis, Nicole's health took a turn for the worse.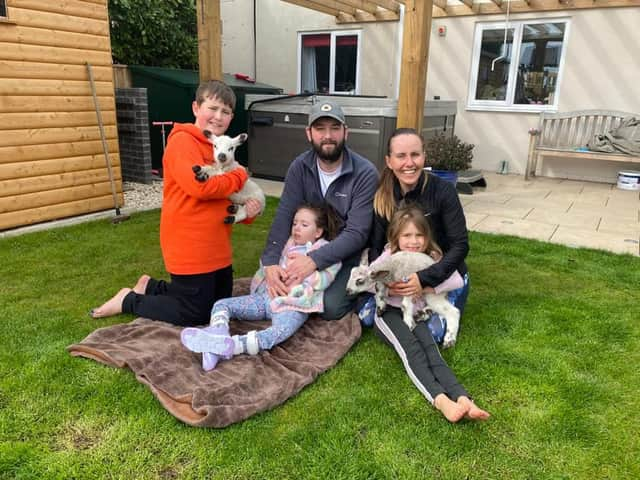 Gail said: "A couple days after, she had a seizure.
"We'd never seen one before in our lives. It destroyed us as we didn't know what we were seeing.
"She was sitting on the couch after a normal day and her foot started shaking.
"It travelled up her body and she started convulsing out of nowhere, I can't describe the sheer panic. It was hideous.
"She was leaning against me on the couch and I thought she must just be a little bit tired.
"Then my father-in-law came in from the kitchen and saw her at a different angle and noticed her expression.
"He asked if she was alright as she didn't look okay, then the convulsions started and at one point she stopped breathing.
"Her lips turned purple and blue and then she was hanging in our arms rather than shaking. It was so traumatic."
An ambulance came and Nicole was taken to hospital where the youngster was soon diagnosed with epilepsy.
Nicole continued her life, earning a reputation as a 'daredevil' thanks to her penchant for climbing up the slide backwards and buzzing around the house.
She attended a specialist school in the region but soon began to get wobbly legs and kept falling, eventually needing one-on-one care.
With tests ongoing at the hospital, it was around that time in 2016 that Gail and Matthew were called back in and Nicole was diagnosed with Batten Disease.
Gail said: "Your heart just sinks. The doctor sounded so solemn. It was awful, hideous.
"We parked up having been searching for answers for a couple of years.
"I remember crying on the way in worrying.
"There were so many nurses it was awful... it feels like it was yesterday.
"They had tears in their eyes and hadn't even said anything. He was talking but it was all medical speech.
"We were going back and forward and just said, what is the life expectancy?
"He said she won't live into her teens.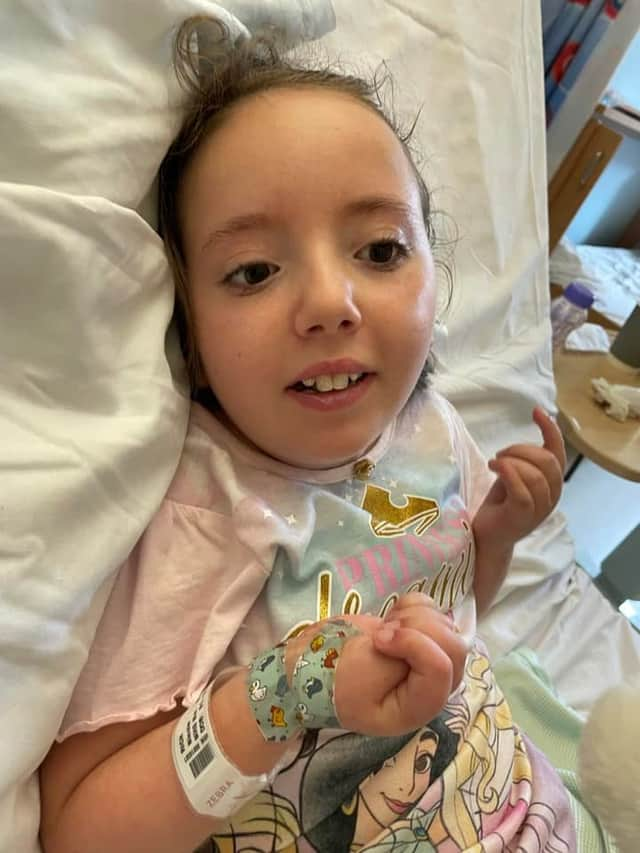 "As a parent, that's your life ended. We had to just go home to watch her deteriorate and die. It was awful."
Nicole was four and a half at the time and, just two days after her diagnosis, it was time to celebrate the first birthday of the family's latest arrival, Jessica.
Gail said: "We were putting the decorations up in the living room, Nicole was sitting on the couch in her Micky Mouse t-shirt and she started having the worst seizure she'd ever had.
"I remember thinking, Battens is coming for her.
"We've just been told it and this is what's going to happen to her.
"We spent Jessica's first birthday in hospital with Nicole having seizures."
Every child who has Batten Disease has different symptoms and, as in the Rich family's case, it is passed on through the genes of the parents.
As test results came through, the parents learnt that their children had a one in four chance of developing the illness.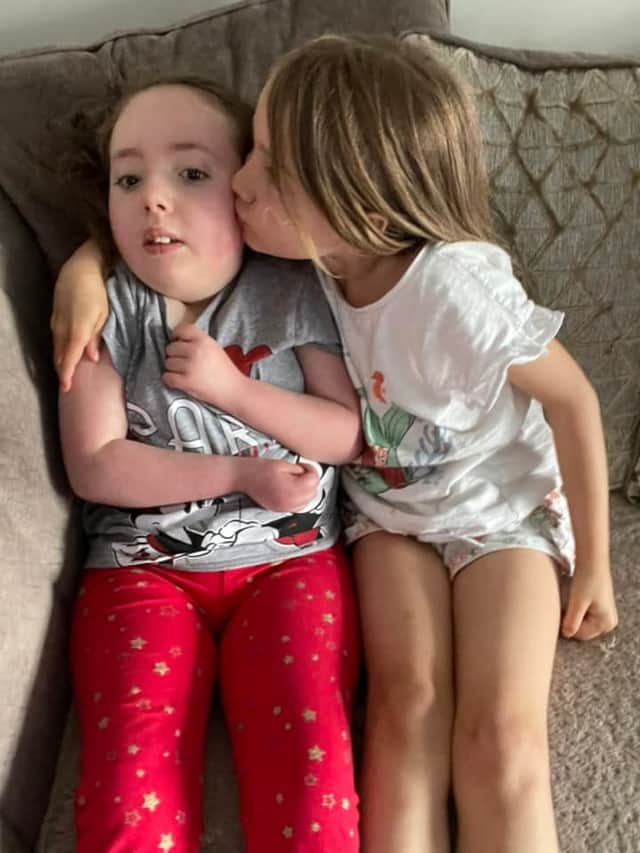 Growing up past the age of diagnosis, the family knew Louis was healthy but were keen to have young Jessica tested early.
Whilst the results were processed, Gail and Matthew prepared to take Nicole on the trip of a lifetime to Lapland, granted by the Starlight Foundation.
Gail said: "Nicole got a wish granted to go to Lapland.
"We had to make memories before she lost her sight.
"We were on our way to Lapland, had just kissed Jessica goodbye and were on the way to the airport when the professor rang.
"I insisted he tell us then, we were expecting to say it's fine.
"He told us Jessica had it [Batten Disease] as well.
"It was like a physical pain. You feel your heart literally breaking.
"We thought Jessica would live her life for the both of them, do things Nicole couldn't do. It was crushing.
"That trip to Lapland was the most challenging thing we had ever done.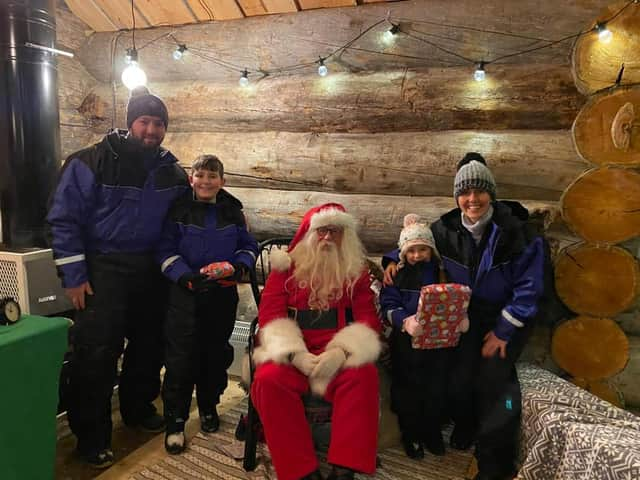 "I was squealing crying walking through the airport. I remember pacing the halls at the hotel in complete despair.
"Matthew said, 'listen we need to get a grip, this trip is for Nicole. If she loses her sight and can't see, this is her last chance of seeing.'
"They don't lose their skills until three years old and Jessica was 15 months. We had to shelve it and deal with it when we got back and give Nicole this trip.
"We were crying at night and then smiling for Santa in the day."
The family have spent the last few years taking the two young girls for treatment across the UK and even for trials in Germany - travelling abroad once every fortnight over a 10-month period.
Today, Nicole is fully dependent for all her care and is in a wheelchair.
Nonetheless, she enjoys life at a full-time specialised school and loves taking part in rebound therapy on the trampoline.
Nicole still cannot speak but has beaten the odds to keep her sight this far in life.
For the large part, Jessica is in good health and mobile, taking part in frequent ballet lessons at Newcastle Dance Centre and breaking all expectations around Batten Disease.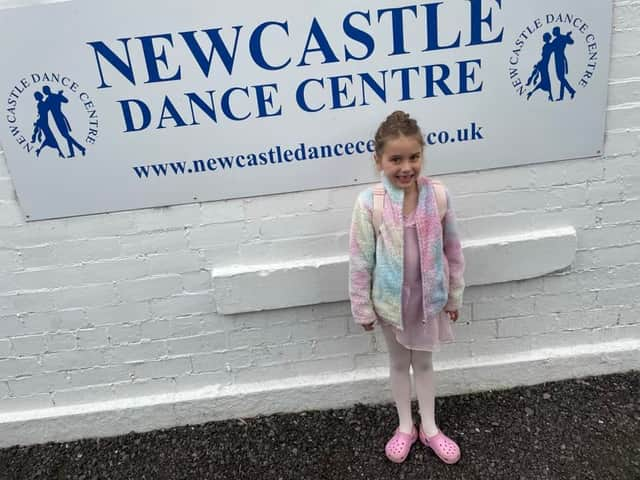 To help the Batten Disease, both girls receive fortnightly enzyme replacement therapy.
The treatment is administered via a four-hour brain infusion which gives them the missing enzyme they don't produce, keeping them alive and healthy.
The treatment moved from Great Ormond Street Hospital in London to the Great North Children's Hospital in Newcastle last September.
Now, the parents are keen to give something back to the local hospital.
On Saturday, July 2 the family is hosting The Sweetheart Ball to raise money for the Great North Hospital.
As well as a three-course meal, the night will be hosted by Steve Walls, include entertainment aplenty and auctions for prizes including a signed Newcastle United kit and a signed copy of Sam Fender's Seventeen Going Under.
Gail added: "It's so spectacular.
"It's personal and has a really lovely feel about it. It's a lovely, supportive evening."
You can find out more about the event and purchase tickets via the Facebook event here.