David Ginola welled up on Thursday's episode of I'm a Celebrity... Get Me Out of Here! as he received his long-awaited letter from home.
The ex-winger has won over viewers with his French charisma but has had a tough week in the castle.
The rest of the campmates, bar Adam Woodyatt, had received their emotional letters earlier on in the week but Adam and David had missed out.
On last night's show the remaining letters were finally handed over, much to David's delight.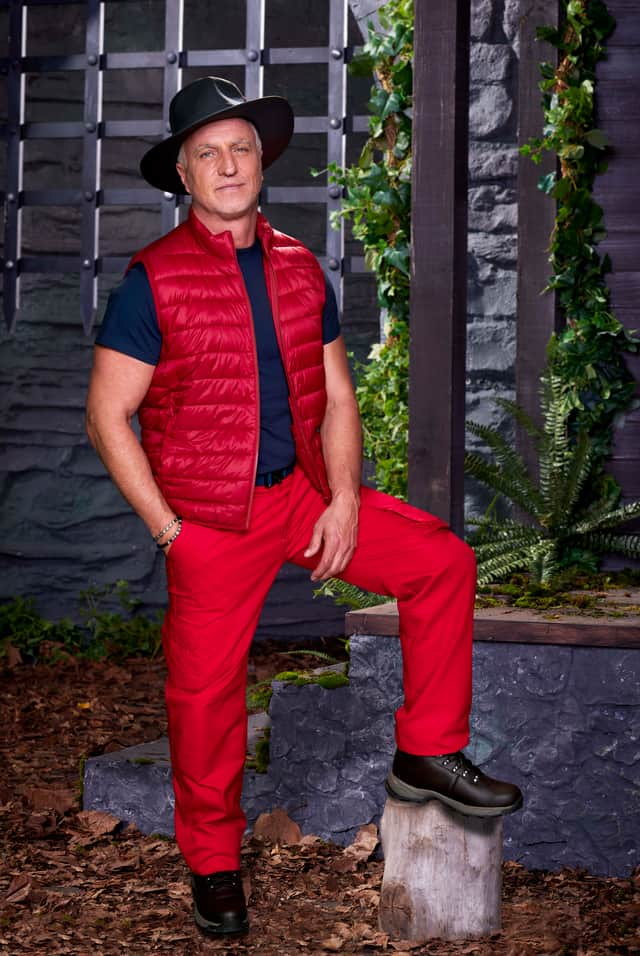 He struggled to hold back tears as Danny Miller read the message, written by his girlfriend Maeva Denat.
The letter said: "My love, I miss you more with every second that passes.
"The time is so long, we can't wait for you to come back to us, there is a big void at home without you.
"Everything is fine here, Eva asks after you every day, she misses you so much.
"She loves her daddy, her David, very very much.
"Eva and I watch you on TV as often as possible.
"I love to see you support your campmates and take care of Danny, it is so you.
"Kind. Reliable. Strong. Solid. Empathetic.
"Be brave my man, even though I have no doubt of it.
"I love you more and more, you are my superhuman. Your Eva and your Maeva."
David then went for a moment of quiet, where he said: "I'm a lucky guy having all this love there. I can go through anything."
Who is David Ginola's girlfriend?
David's partner is French model Maeva Denat.
Maeva is 32 years old, 22 years younger than the former footballer, and the two have been together since 2016.
They were first spotted holding hands in Paris and two years later, in 2018, they welcomed a child together.
David also has two daughters from a former marriage in 27-year-old Andrea and 23-year-old Carla.