After a Bank Holiday Monday stroll through Jesmond Dene, all of a sudden, the rather specific craving for a milkshake hit.
It was too late for lunch but too early for tea, which left me thinking that a calorie-filled sweet treat would do the job to replenish energy levels after climbing the seemingly endless hills up and down the Dene.
Returning to the car in Jesmond, a quick search online pulled up Cafe 1901 as a site to score the shake and, given the sugary cravings were becoming overwhelming, I was on my way.
I was certainly not expecting the tucked-away, quirky cafe that was awaiting me at the end of my stroll.
The streets of Jesmond still seem familiar to me thanks to my student years at Newcastle University, but I had never noticed Cafe 1901.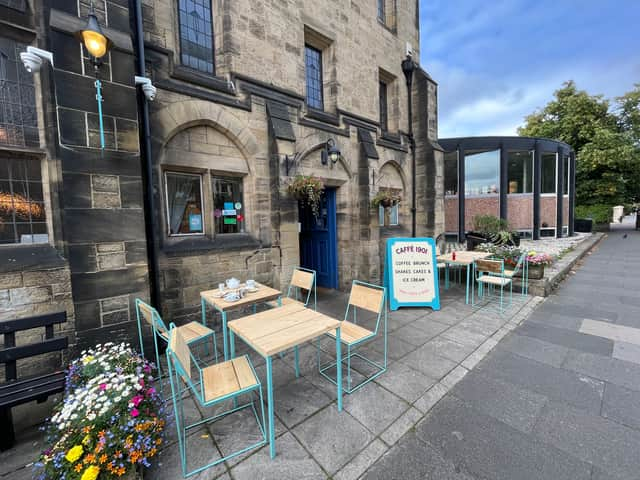 The cafe is found just past Jesmond Methodist Church - so close that for new visitors like me, you're only a few metres away from a door leading towards a religious service, rather than godly sweet treats next door.
Cafe 1901's interior is unique. Tall windows have stained-glass elements that flood the room with natural light, whilst the glass door entrance feels just as if you are walking into the church. Candlesticks, tall ceilings and a stone wall add to the grandeur.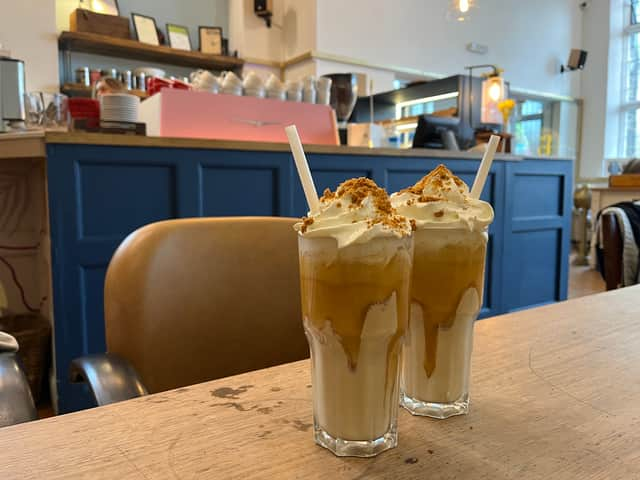 Greeted by a young and friendly team, I wasted no time placing my order for a Caramel Biscoff Shake (£5). Not in the mood to eat, I couldn't help but have a peek at the menu which included classic all-day breakfasts and chunky sandwiches that looked fantastic as they arrived at other tables.
Sitting on a long table with hairdresser-esque chairs, the drinks arrived in no time, spilling over the top with whipped cream and biscoff sprinkles. I wasted no time in getting my slurp on.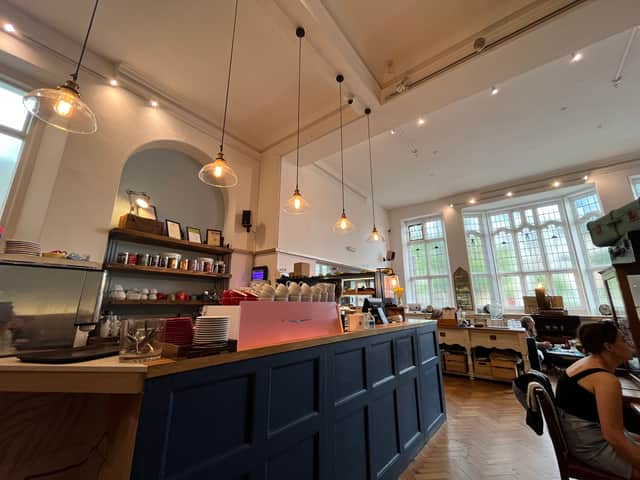 Not only did it fix my sugary cravings, but the Cafe 1901 experience was much more than I imagined. The laidback atmosphere had also pulled in couples on dates, students catching up after a summer away and workers sipping coffee behind laptops. My unplanned trip resulted in stumbling into a hidden Newcastle gem.